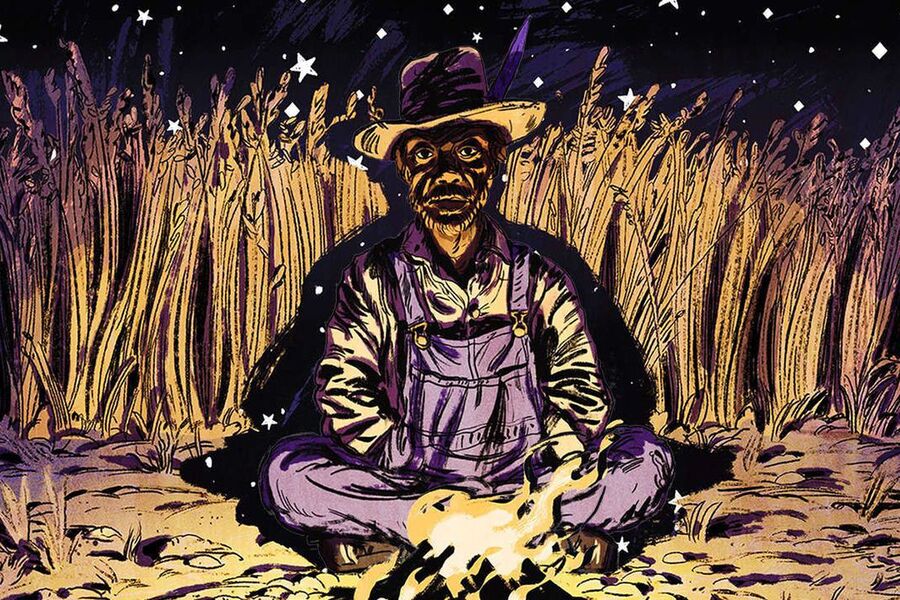 Where The Water Tastes Like Wine is a narrative adventure that's partly about trekking across America, partly about the rich tradition of oral storytelling, and partly about what it means to live in a place that calls itself a melting pot in an era where many people aren't even invited to get in the pot.
Developer Johnnemann Nordhagen (Gone Home, Bioshock 2) spent a lot of his money and effort to make the game, including hiring the voice talents of Sting (DUNE, The Police, being Sting) for one of the characters. He made headlines a couple of years ago for a postmortem he wrote, in which he stated that he made $0 off the game.
But that might be about to change, as Nordhagen's studio Dim Bulb and publisher Serenity Forge have teamed up with PM Games to put Where The Water Tastes Like Wine onto a physical cart, alongside a Steelbook and a nicely thematic collector's edition.
The collector's edition includes:
A collector's box
A jewel case OST CD
Fabric wall art of Sting's character, Dire Wolf
A 15oz enamelled steel camper mug
The physical edition alone costs $34.99 with 2,500 copies available; the Steelbook version costs $44.99, with 2,000 copies available; the collector's edition costs $64.99, with only 250 copies available. All of them are available at Limited Run's website, and will go on sale on August 3rd, 12pm ET (5pm BST).
Do you reckon there's a secret fourth version that comes with Sting? We're just curious.
[source twitter.com]