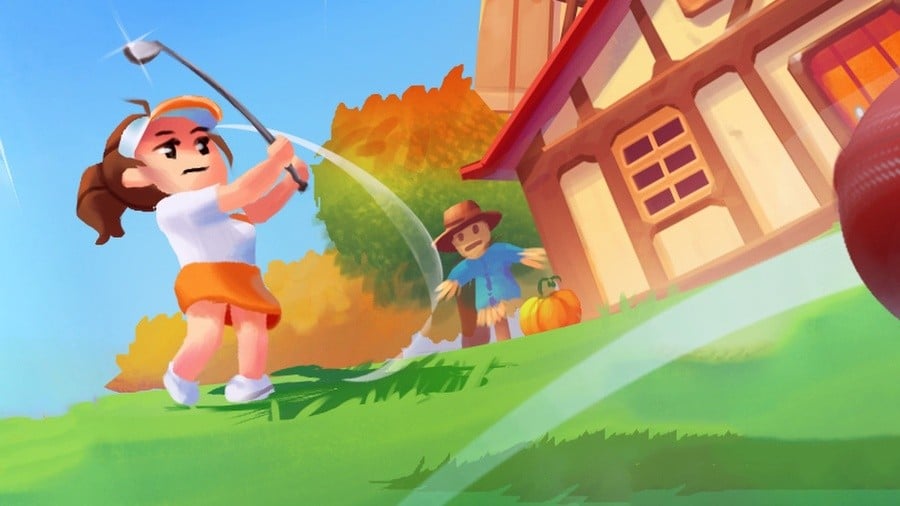 Last week, we were treated to a rare update on Sports Story's development progress – the team at Sidebar Games revealed that "everything is coming together now" and promised to share more updates in the future. Today, another small update has arrived alongside some very welcome news.
Speaking on social media, Sidebar Games has revealed that some parts of the game "unexpectedly grew quite large," giving us a bit more info on the title's brand new tennis gameplay. Here's what the studio had to say:
"Sports Story Mini Update: Some parts of the game unexpectedly grew quite large. The tennis part now has a full career that spans multiple zones. We decided we had no choice but to see it through, and look forward to sharing the results of our struggles. We think it was worth it.

"Your tennis journey begins on the unassuming but competitive babies court. The lessons you learn here will prepare you for the ruthlessness you'll face in tennis school."
Here's a look at the babies court in action:
With the Sports Story hype starting to build once more, the team has also offered a limited time discount on the original game, Golf Story. For the next couple of weeks, you'll find it available on the eShop at 50% off (taking it down to just £6.74 / $7.49). Golf Story is fantastic, so it's hard to say no at that price.
Looking forward to this new sequel? Have you played Golf Story? Let us know in the comments below.
[source twitter.com]