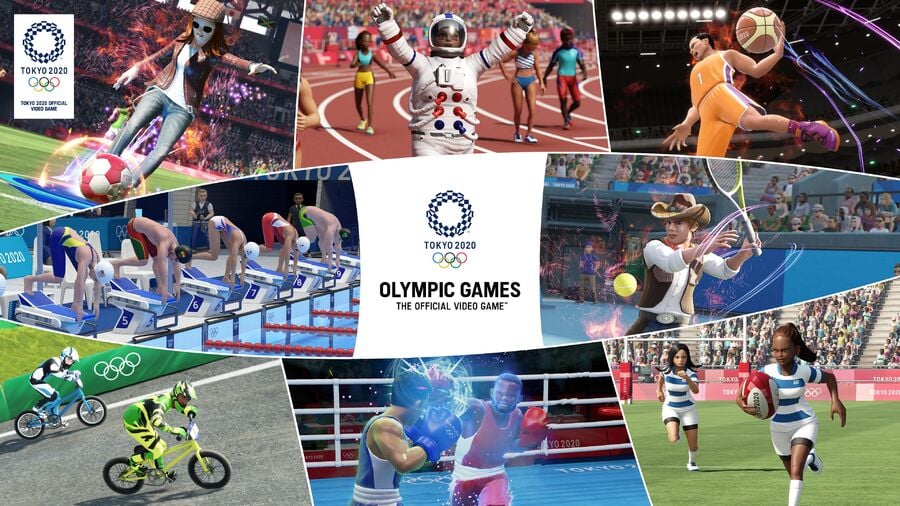 It seems like a lifetime ago - late 2019, in fact - that we were trying out a rather encouraging demo for Olympic Games Tokyo 2020 - The Official Video Game on Nintendo Switch, the latest official tie-in for the event from SEGA. Of course, global events led to the delay of the game, but it is now rescheduled in line with this year's re-arranged Games - it's set for Switch on 22nd June priced at $39.99USD.
If you've been following the news, however, there is still substantial debate in Japan and the IOC (International Olympic Committee) over whether the Games should go ahead this Summer, in light of the current circumstances in the country. We'd like to think the video game will arrive this time regardless of any real-world delays should they occur, considering the extent of the wait already, but it's still an unknown.
In terms of the game, it'll offer the neat avatar customisation we got a glimpse of in the demo, and will feature 18 events (below) across various local and online modes.
100m
4x100m Relay
110m Hurdles
Hammer Throw
Long Jump
Baseball
Basketball
Beach Volleyball
BMX (Cycling)
Boxing
Judo
Rugby Sevens
Football (Soccer)
100m Freestyle (Swimming)
200m Individual Medley (Swimming)
Sport Climbing
Table Tennis
Tennis
Are you still keen to pick this up in the Summer?