Just in case Minecraft didn't already have enough content for you to enjoy, a new slice of DLC is now available based on DreamWorks' How to Train Your Dragon.
The new DLC lets you fly on dragons, take part in new adventures and missions alongside the series mascot, Hiccup, and also includes characters like Stoick the Vast, Astrid, and Snotlout. Make sure to catch the new trailer up above, and give this official description a read:
Get ready to welcome the brave Vikings and beloved dragons from the Island of Berk because they're all coming to Minecraft! Fly with the dragons, explore the islands, and set off on epic adventures together with Hiccup, Astrid, and the rest of the dragon riders. The DLC is available now in Minecraft Marketplace!
As you can see, the DLC is now available to grab directly from the Minecraft Marketplace. There's also a brand new – and free – in-game Character Creator item to pick up, so make sure you don't forget that while you're at it.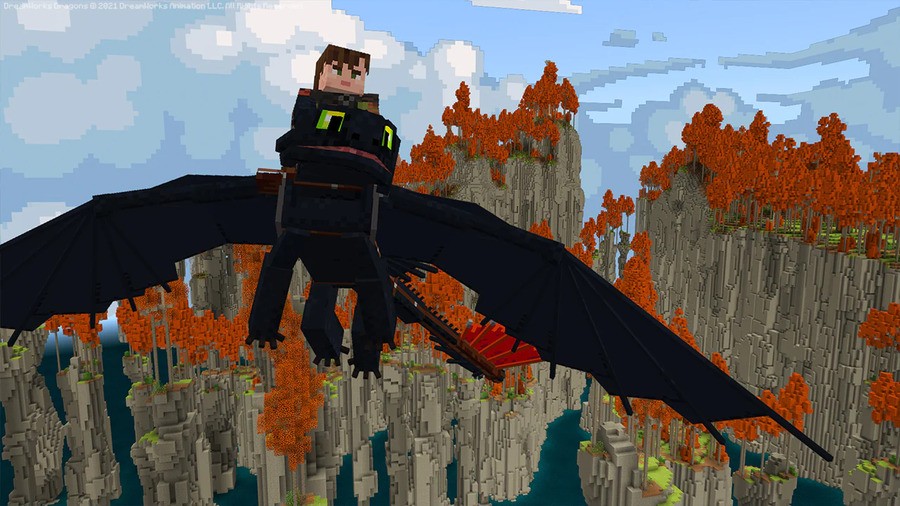 Will you be diving into this latest blocky adventure with Hiccup and friends? Let us know in the usual place.
[source youtube.com, via minecraft.net]