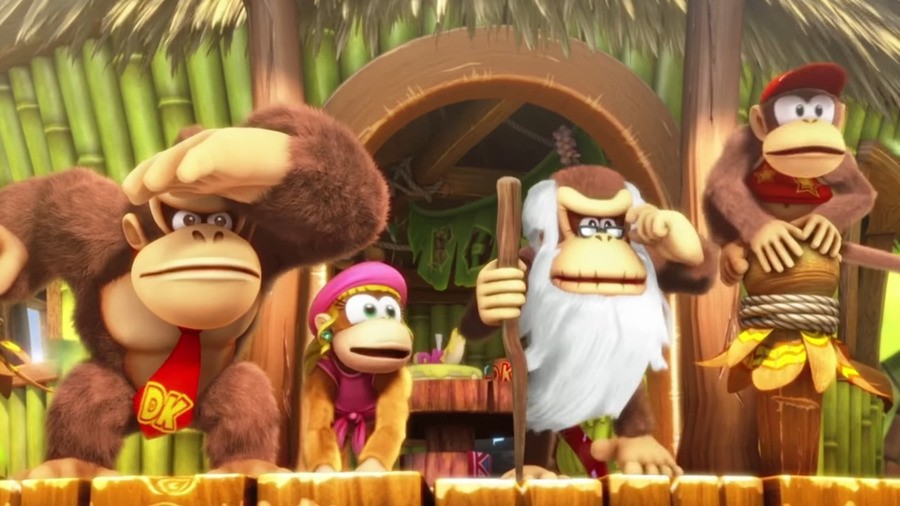 There have been rumours for ages now about Super Nintendo World receiving a Donkey Kong expansion of sorts.
Dataminers previously uncovered evidence of DK stickers within the Universal Studios' Super NIntendo World mobile app, and now, a Donkey Kong fan account on Twitter has shared some concept art of the themed land, apparently "confirming the existence" of the "Donkey Kong Country" section of the park.
It's further noted how the signage - which you can see under the archway, is inspired by Donkey Kong Country Returns.
This latest concept art leak follows on from some aerial photographs of the park that were shared online in March, which seemingly suggested a new area was on the way. Way back in 2019, there were also some concept models - featuring Donkey Kong's area.
In somewhat related news, there's a rumour that a new Donkey Kong game might be in development.
[source twitter.com]