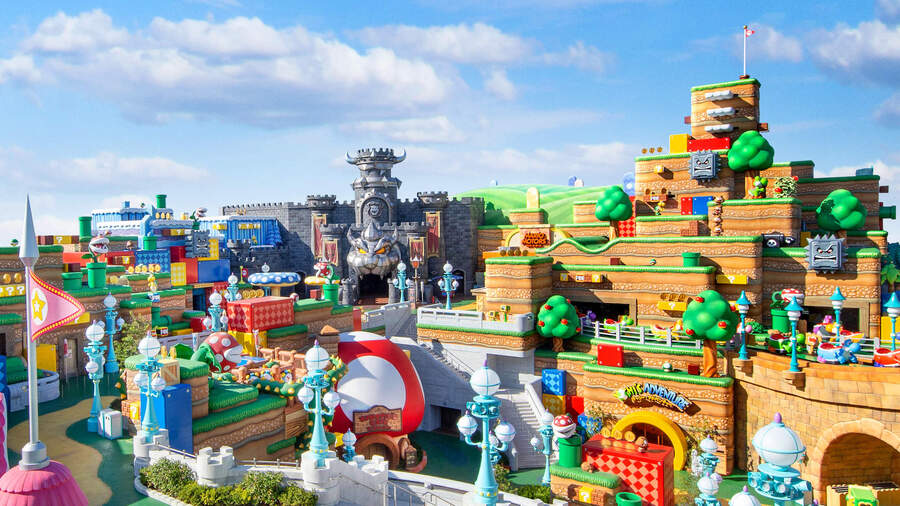 Earlier this week, a report from VGC revealed that Japan's Super Nintendo World theme park contains a mysterious locked door that appears to be a tease for a new, upcoming area. Thanks to newly-spotted aerial photographs shared online, we can now see that there's more than enough reason to believe a new area could indeed be on the way.
The door, which VGC describes as being "very Donkey Kong-esque" in its design, is situated at a Northern point of the park. While inside the park itself, it's impossible to see what's behind this door, but these aerial snaps show a large space, similar in size to the already-established Mario area:
As you can see in this follow-up tweet, the 'DK' door leads directly to this empty space. That can't just be a coincidence, right?
Of course, rumours of a Donkey Kong area have been doing the rounds since 2019, when leaked concept models appeared to reveal its existence. Since then, dataminers have also uncovered Donkey Kong stickers in the park's mobile app.
Surely, then, it can only be a matter of time before Nintendo and Universal confirm that development will eventually get underway?
[source twitter.com]