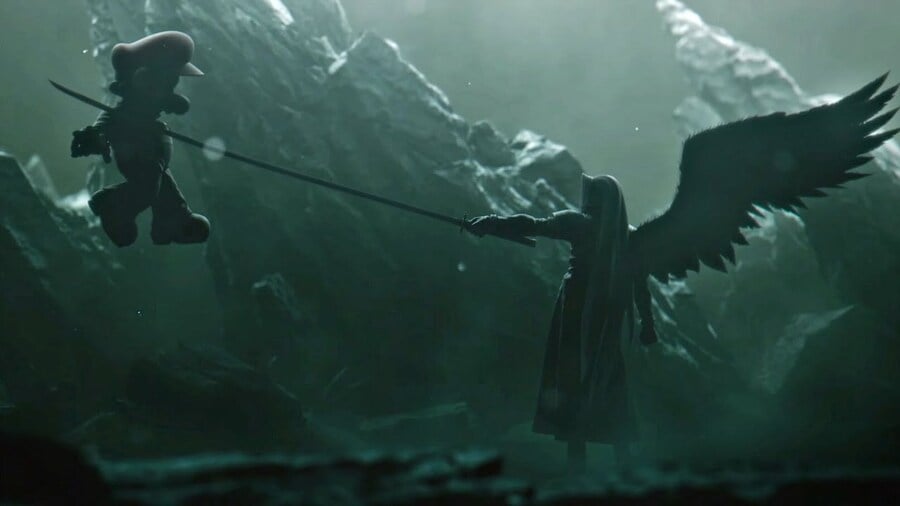 Oh, Nintendo fans. Look what you've gone and done.
As we all know, yesterday saw the termination of Super Mario Bros. 35, the end of sales for Super Mario 3D All-Stars and the Super Mario Game & Watch, and the end of Mario's anniversary celebrations. Over the past few months, Nintendo's anti-consumer decision to artificially limit sales of major Mario products has caused fans to dub the day 'Mario doomsday'.
Thanks to this, a running joke that Mario was going to 'die' on that day was born. Even we couldn't resist having a bit of fun with it, with our YouTube team putting out a cheeky little video.
It looks like things might have gone a little bit too far, though. CNN, one of America's biggest news outlets and broadcasters, reported that Nintendo fans were "freaking out" that their hero gaming character was about to die – as in, for real. Talking of the product takedowns, the piece reads, "Many have speculated that it may mean Mario's life will be ending, too."
The article, titled 'Super Mario Bros fans are panicking over rumors that Mario is going to die', goes on to share tweets from these "panicking" fans before promising those who might be worried that "there is reason to hope Mario will live on". Other outlets reported on the "panic" too, with more headlines like 'Is Mario Dying?' and 'Super Mario Fans In A Panic Over Rumours About His Death' appearing shortly afterwards.
Here are the tweets cited in the article, which we're sure were written in a lighthearted manner:
Now, it's worth noting that gaming memes like this can be seriously hard to wrap your head around if you aren't always involved with the community. Perhaps it was simply an innocent mistake, or perhaps CNN completely understands what it's doing and the joke's on us?
Either way, for anyone worried, Mario isn't going anywhere.
---
Thanks to Max for the tip!

[source edition.cnn.com]