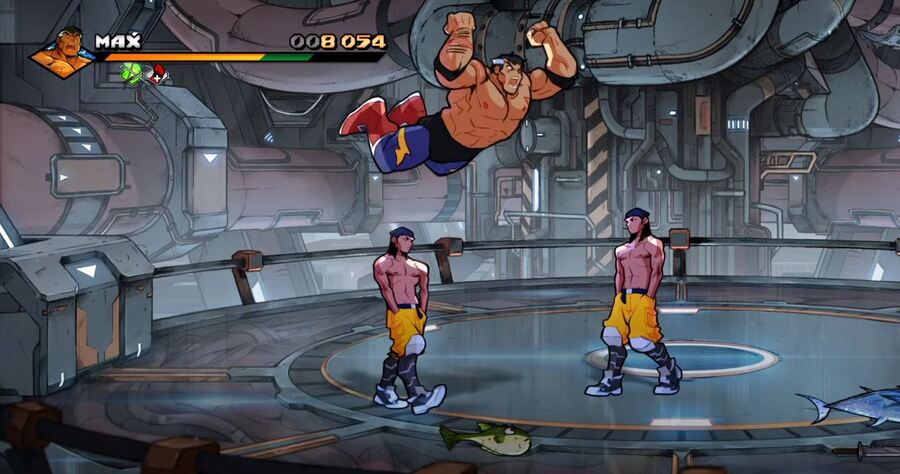 For fans of Streets of Rage 4, it was pretty exciting earlier this month when the rumoured 'Mr X Nightmare' DLC was confirmed. In the initial details we were told the paid content would include three new characters along with a survival mode, and tough cop Estel Aguirre was confirmed as the first of the new fighters.
Now Dotemu has confirmed fan-favourite Max Thunder as the second new playable character for the DLC, and he has some fun moves both old and new. Check out the trailer below:
Max Thunder finally joins the fight with his powerful moves and awesome wrestling techniques!
Streets of Rage 4 DLC: Mr. X Nightmare is adding three new playable characters and a special Survival game mode later this year on PC, PlayStation 4, Xbox One, and Nintendo Switch. A separate free update is arriving alongside the DLC on all platforms with additional content.

Mr. X Nightmare includes lively new original music from Tee Lopes, a composer and arranger previously featured in Sonic Mania, League of Legends, and Monster Boy and the Cursed Kingdom among other titles.
Dotemu is remaining tightlipped on a release date, and we're yet to learn more about the new Survival mode. As previously confirmed and in the tweet above there will also be additional content for free, as well.
Are you pleased to see Max Thunder as a DLC character?