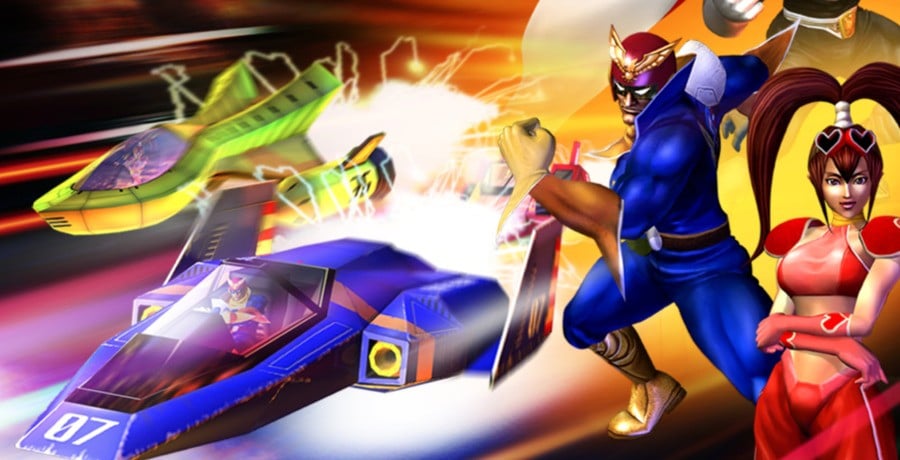 If you ask any Nintendo fan what series they'd like to see resurrected today, there's a fair chance that F-Zero will be mentioned at some point.
The futuristic racing series made its debut on the SNES at the start of the '90s, and although it has seen several sequels since then, it's been dormant since the release of F-Zero Climax on the Game Boy Advance in 2004 – a title which didn't even get localised outside of Japan.
If you're looking for the last home console release, then you're going back 18 years to F-Zero GX on the GameCube. Sure, we've had F-Zero references in games like Nintendo Land and Mario Kart 8 Deluxe, but it's not the same as a proper, mainline outing.
Speaking to IGN, former Nintendo staffer Takaya Imamura – who worked on titles like F-Zero and The Legend of Zelda: Majora's Mask during his 32-year tenure with the company – said that while the series isn't 'dead' as such, it's a tricky one to resurrect:
Of course, I've thought about it many times, but without a grand new idea, it's hard to bring it back.
Imamura's comments echo those made by Shigeru Miyamoto in 2012, who said he was "puzzled" that people wanted a new entry in the series because he felt that Nintendo had achieved everything that could be done with the franchise:
...since the first episode on SNES many games have been made but the series has evolved very little. I thought people had grown weary of it.

Why F-Zero? What do you want that we haven't done before?
Even so, Imamura is adamant that F-Zero isn't gone forever, and even though he's no longer with Nintendo, he assures IGN that the franchise still has a future – which perhaps hints that there are projects ongoing within the company right now which could potentially result in a new F-Zero release.
[source ign.com]