In a time where nothing makes sense and everything seems futile, why not worship one of the unknowable Old Gods? In newly-announced Kickstarter project, Worship, you can play as a cult leader, corralling your followers around like Pikmin, drawing symbols in blood, and building up a village to suit your devotees... before you ritually sacrifice them.
Yep, it's Lovecraft meets Pikmin, the collab no one expected (least of all H. P. Lovecraft himself). Worship hit its funding goal in just 36 hours, and is currently fast approaching 300% funding. There will be a solo mode, in which you can take all the glory, but also all the responsibility; if you want to play with friends, there will also be both solo and online multiplayer.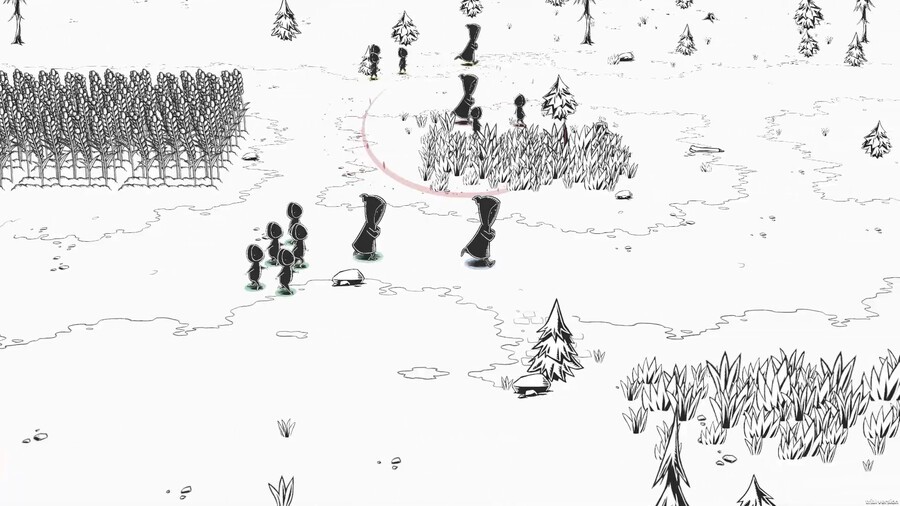 Since Worship is still a ways off release - the developers seem to be aiming for 2022 - it's not yet clear if their promise of "coming to PC and consoles" will include the Nintendo Switch, but they did have this to say:
"We only need to determine which consoles will be the smartest choices at the time of Worship's release in 2022 considering how the market is evolving.

It is important to us that we satisfy our backers in this regard so don't hesitate to make your voice heard here on Kickstarter or on our Discord server. We will monitor closely what the community wants and keep you updated on this matter as the production moves forward."
So, it's up to the community to make their requests heard. The developer, Montreal-based studio Chasing Rats Games, has also offered a physical release of the game through Limited Run Games, which can already be pre-ordered despite no platforms being confirmed yet. However, Chasing Rats also said that "Worship isn't our first rodeo, as we previously shipped a game, including a console port on Switch," so there's a pretty decent chance that they already have the Switch in mind.
Would you love to see this Pikmin-meets-eldritch-horror game on the Switch? Let us know in the comments. Better yet, though, you should probably let the developers know. We can't make things be on Switch, as much as we'd like to.
[source kickstarter.com]