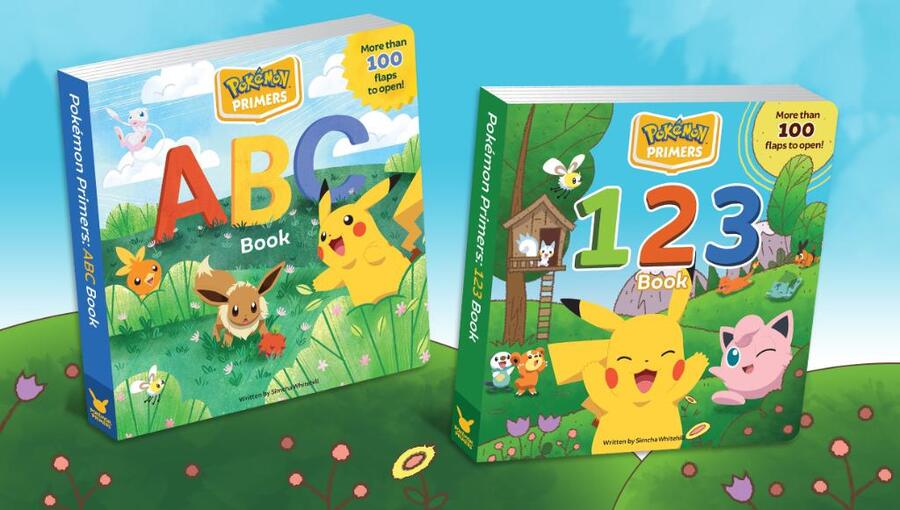 The Pokémon Company International has launched a new book series targetted at young trainers, adding an educational twist to the cute and colourful world of the series.
The company's official publishing imprint, Pikachu Press, has launched two books in what will be known as the 'Pokémon Primers' series. The books are illustrated and designed in-house by The Pokémon Company International, and fans, parents, and big kids alike can grab 'Pokémon Primers: ABC' and 'Pokémon Primers: 123' from various retailers right now.
As you'd probably expect, both titles feature adorable illustrations of popular Pokémon, over 100 flaps for children to interact with, and they even include pronunciation guides for each Pokémon named. Check out a couple of the pages inside, both with flaps down, and open:
Heather Dalgleish, director of publishing at The Pokémon Company International, says "We are thrilled to deliver Pikachu Press' first published Pokémon product for young Trainers with the new 'Pokémon Primers' series. With families spending more time together, these new books will give kids and parents a fun and engaging way to learn more about Pokémon while brushing up on their ABCs and 123s."
If you end up liking these two books and want more, the next two entries in the series, 'Pokémon Primers: Colors' and 'Pokémon Primers: Shapes' are available to pre-order. All four can be found at Amazon, although copies of the first two have temporarily sold out at the time of writing.
Do these look like the ideal teaching tool for any little ones in your life? Is it weird that we kind of want these just for ourselves? Maybe don't answer that in the comments below.