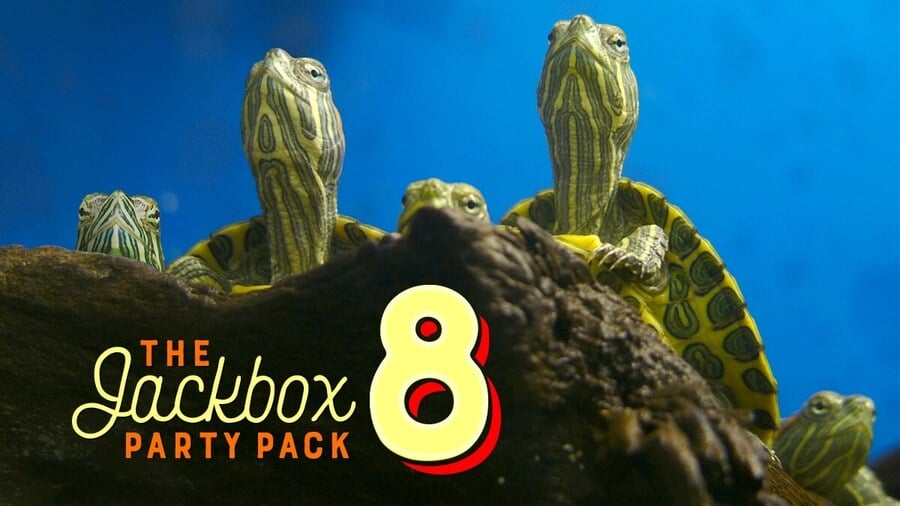 Jackbox Party Packs have been a local hit since they first launched. Now up to seven annual entries, they offered us a set of party games playable through your phone, all of which are available on Switch. Given its recent success, it's no surprise then that Jackbox Games just confirmed Party Pack 8 will arrive this fall.
Announced via Jackbox Games' official website, that confirms (as expected) that Party Pack 8 is launching on "the same platforms" as previous packs, guaranteeing a Switch release. Much like before, we'll be getting five new party games and currently, Jackbox Games haven't revealed what's included.
We can expect announcements for the first included game "before the end of May (likely sooner)", with the rest being revealed periodically in "the next few months". A release date wasn't confirmed - Jackbox advised they'll likely know by September - but most entries released in October, making this a likely target.
With the COVID-19 pandemic keeping us indoors, Jackbox saw record players join in remotely last year, and last month, Jackbox Games CEO Mike Bilder confirmed they're looking to make remote play easier in future entries. How that'll shape up in Party Pack 8 remains to be seen, but we're excited to see what's next.
Will you be buying Party Pack 8? Prefer Fibbage or Quiplash? Tell us down below.
[source jackboxgames.com]