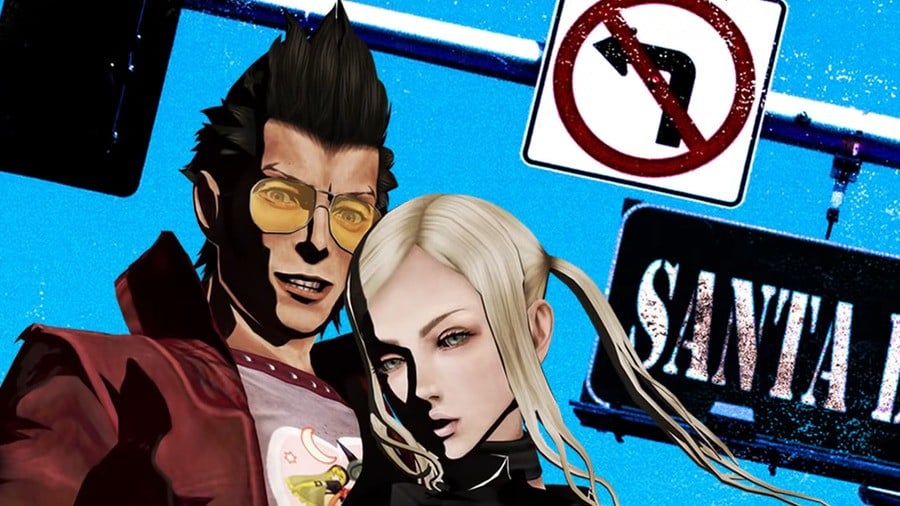 No More Heroes made a surprise return last year, allowing Switch owners to take control of Travis Touchdown and his beam katana with their Joy-Con. If you've not got around to finishing this one just yet, now might be the time to return.
According to Engine Software (the team that helped port the game across to the hybrid platform) "K-entertainment music" is back. Some time ago, Engine Software's co-founder and vice president Ruud van de Moosdijk was made aware of this and said he would talk to Marvelous to see if they wanted to patch it in:
Engine Software rep: Heard from a fan the K Entertainment song is missing in NMH1/Switch... I first thought it was related to Heavenly Star, but it's a totally different song. We should fix it in a patch.
Rudd van de Moosdijk: yeah I've seen more people comment about it, I think we were being a bit overzealous removing heavenly star from 'all shops'... I'll talk to Marvelous and see if they want to do a patch for it [K-entertainment]
This latest patch updates the game to version 1.1.1. It's worth noting that "Heavenly Star" is unlikely to return due to licensing issues. In somewhat related news, earlier this week it was announced No More Heroes III would be launching on 27th August this year.
If you've not played No More Heroes yet, what are you waiting for? We gave it nine out of ten stars and said it's actually better now than it was in its original state.
[source twitter.com, via nintendoeverything.com]