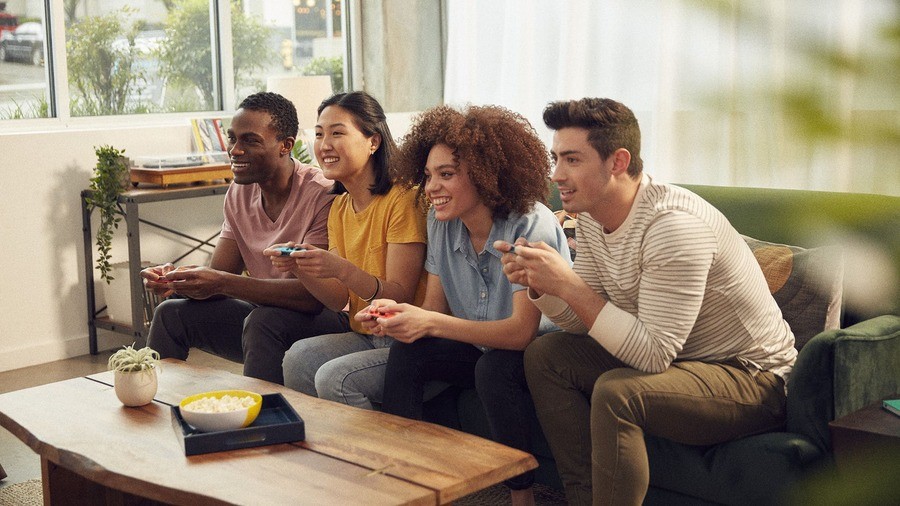 Switch's release schedule might be looking a little light at the moment, but it would be fair to assume that there are projects in the pipeline which have yet to be announced – and we've arguably had confirmation of that assumption from Christophe Gandon, Managing Director of Games at Virtuos, the studio responsible for such stunning third-party Switch adaptations as Dark Souls, Starlink and L.A. Noire, amongst others.
Speaking about the news that the Switch has overtaken the 3DS to claim the honour of being Nintendo's fifth best-selling console of all-time, Gandon said:
2021 has kicked off with the continued rise of the Nintendo Switch, as it now overtakes 3DS lifetime sales. There are many reasons for its success, including fantastic first party games and a clever design that finally crosses the handheld / console divide. However what makes the Switch really stand out is its continued strong third party support. Investing in the Switch ecosystem no longer means missing out on some of the biggest IPs in the world, with franchises like Bioshock and XCOM sitting in the same content library as Mario and Zelda. This can be credited to Nintendo's new approach to working with third parties, and their desire to make the Switch a welcoming home to developers of all shapes and sizes. We've been able to make good use of Nintendo's toolkits to make games look and run great on their hardware, and are excited about new projects on the horizon for this summer and beyond. There's plenty more to come from the Switch family.
Gandon is clearly suggesting that Virtuos has irons in the fire for 2021, but his use of the phrase "Switch family" is also interesting – could he possibly be hinting that we're getting new Switch hardware in the near future, as has been heavily rumoured for quite some time (despite Nintendo's best efforts to ignore them)? Or perhaps he just means the Switch and Switch Lite?
Let us know your thoughts by posting a comment below – and don't forget to also let us know which third-party titles you'd like to see Virtuos bring to Switch in 2021.