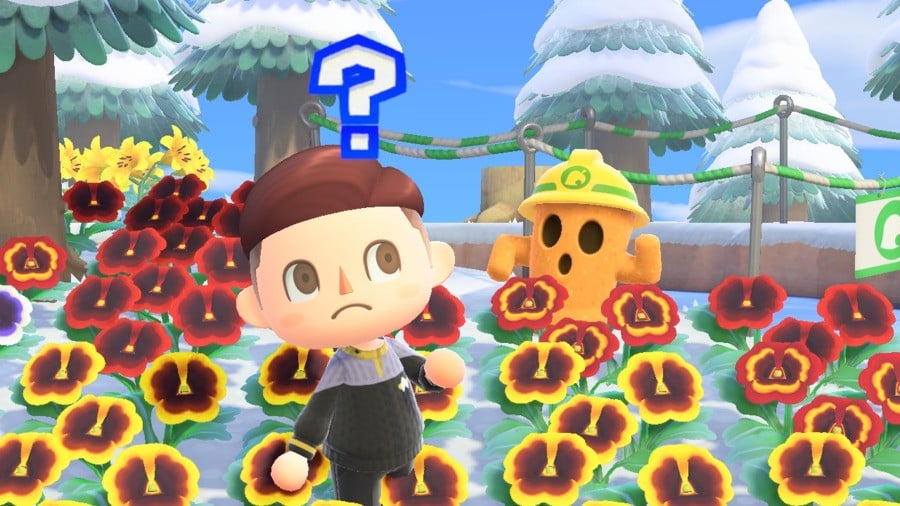 In a couple of months Animal Crossing: New Horizons will celebrate its first anniversary. Yes, millions of people have been fixing up their deserted islands for nearly a year now, and Nintendo has been adding events and minor features through updates since launch.
If you only got into the game recently, you might not be aware of which events and characters weren't there at the very beginning. Disreputable art dealer Redd, for example, was added in an update, as was the Museum's art gallery where Blathers displays all of the objet d'art you kindly donate.
There are still some favourite characters, venues and facilities missing from New Horizons, though, and fans have been clamouring for their return since the Switch game launched. In addition to a raft of tweaks we'd love to see, Brewster's Cafe is near the top of the list, but some series devotees have also been missing the little gyrating dudes known as Gyroids.
For anyone who started the series with New Horizons, Gyroids are decorative furniture objects with arms and faces of that you dig up and display wherever you fancy. They move when activated and the many different varieties (sorted into families) all make different sounds. They're based on Japanese haniwa, ritualistic funerary figures that may house the soul of the deceased (thanks, Nookipedia). So far there's only one of them to be found in New Horizons — the helpful Lloid (see the pics above and below) who accepts donations when you start a new infrastructure project on your island.
Rumours of their return have come from passing mentions in the official strategy guide, as well as potential references in the game's code. But are you really busting to see Gyroids return to Animal Crossing? Or did you find collecting them a bit tedious? Are they super cute or a little unnerving? Let us know in the little poll below!
Further reading:
---
Feel free to share your favourite Gyroid family below, or tell us why they freak you out and you're happy to see the back of Lloid and the rest of the 'roids.