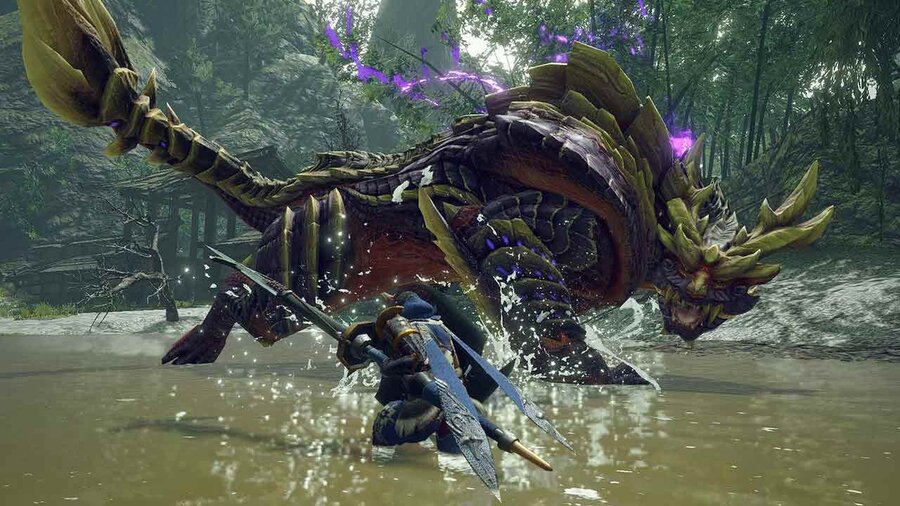 We had some strong first impressions about Monster Hunter Rise when the demo dropped on January 7th. In the absence of Monster Hunter World on Switch, Rise looks set to be a great homecoming for the series, but numerous players were suffering with performance issues during the demo.
Thankfully, Capcom is fully aware of this, confirming this was caused by players having a full friend list on their user account.
They've now sought to address fan concerns before the game's launch on March 26th by releasing this statement via Twitter, which roughly translates as such:
We have confirmed that when playing online in the demo version, if the associated account has over a certain number of friends, an error may occur which causes crashing. We've ensured that this will not occur in the final release, so no worries. We're sorry for any trouble this may have caused our players.'
We're glad to see that this is being looked into, as it was an unfortunate blight on an otherwise promising new addition to the Monster Hunter franchise.
In the meantime, North American fans looking to get their Monster Hunter fix sooner can find several 3DS entries discounted in Capcom's latest sale, and we've covered your pre-order options for Rise, too.
Did you encounter performance issues during the demo? Will you be buying Monster Hunter Rise at launch? Let us know in the comments below.
[source thegamer.com, via twitter.com]