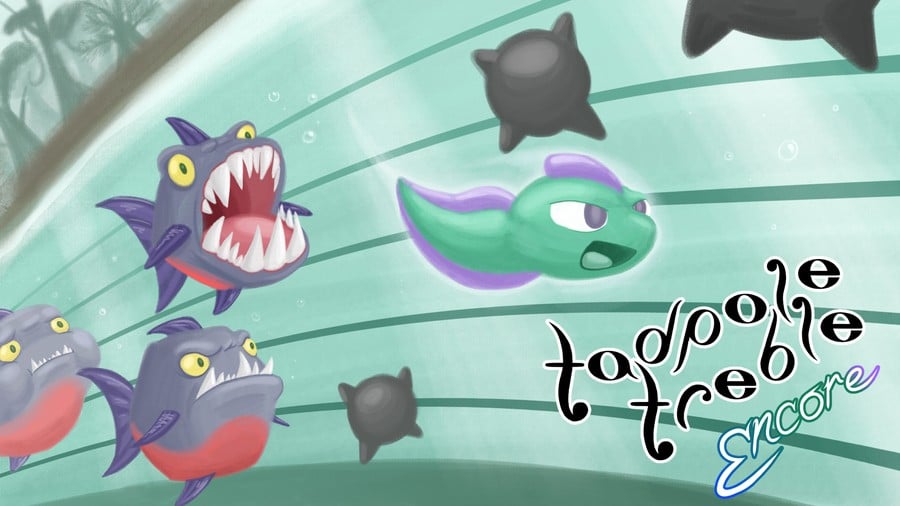 Matthew Taranto – creator of the webcomic Brawl in the Family – released a music action title by the name of Tadpole Treble on Wii U not so long ago, scoring a 9/10 review from this very site.
The game is now coming to Switch in an enhanced form under the title Tadpole Treble Encore. The updated game is due for launch on the Switch eShop on January 21st.
Here's the PR:
Face the music in Tadpole Treble Encore, a charming, harmonious odyssey!

The award-winning rhythm-based action game is coming to you! Tadpole Treble invites players to embark on a thrilling adventure through sheet music. Escape predatory piranhas, flirtatious admirers and more as you make your way back home. Or forge your own path – and songs – in the game's extensive Composition Mode!

- Plenty of high ranks to shoot for and rewards to unlock!
- Developer commentary on every stage!
- Dozens of tunes, including six fully sung songs–enough to make this the gaming equivalent of those animated musicals you grew up on!
- Make your own songs and stages, choosing from a bevy of options and instruments!
- Now featuring new unlockables, portable play, and a new stage!