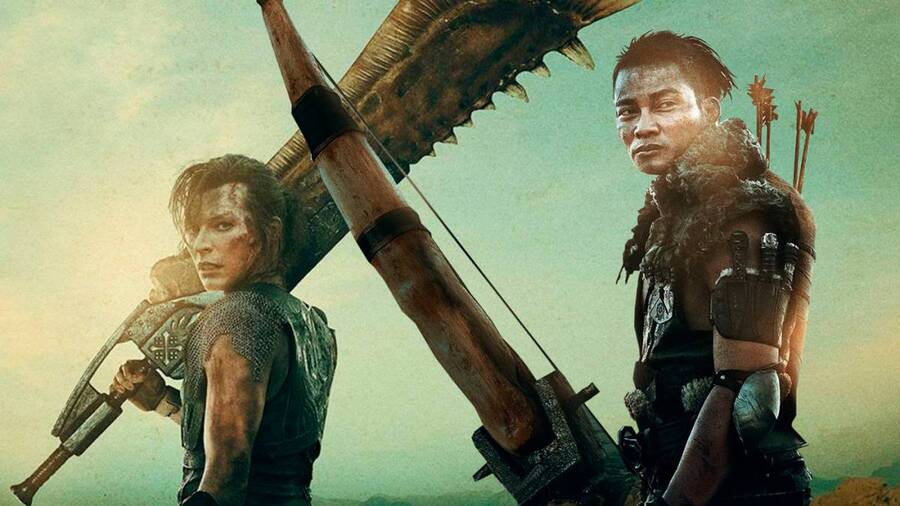 The movie adaptation of Capcom's best-selling Monster Hunter series hasn't had the smoothest route to market. Following concerns from fans that the film would deviate too much from the source material, it had the misfortune of launching during a global pandemic which has seen cinemas closing all over the world. To top things off, a scene in the movie proved to be offensive to Chinese viewers, robbing Monster Hunter of success in what was set to be its key market.
Despite all of this, Paul W. S. Anderson's Monster Hunter flick has finally limped to cinemas in North America, where it has gone straight in at number one in its first weekend on release. That might normally be cause for celebration, but the Coronavirus pandemic has utterly ravaged the U.S. box office – so much so that $2.2 million was all that was required to grab first position.
By way of comparison, the first Resident Evil movie – also directed by Paul W. S. Anderson and released way back in 2002 – took $17,707,106 in its opening weekend. Last year's biggest opening weekend was Avengers: Endgame with a staggering $357,115,007, but even Terminator: Dark Fate – considered by many to be one of 2019's biggest commercial flops – managed $29,033,832 in its opening weekend.
If you needed any more proof that the North American box office is a mess right now, then the fact that Elf, The Polar Express, The Grinch and National Lampoon's Christmas Vacation are all in the top ten speaks volumes. Hollywood has effectively closed down during the COVID-19 pandemic, and it shows.
[source comicbook.com]