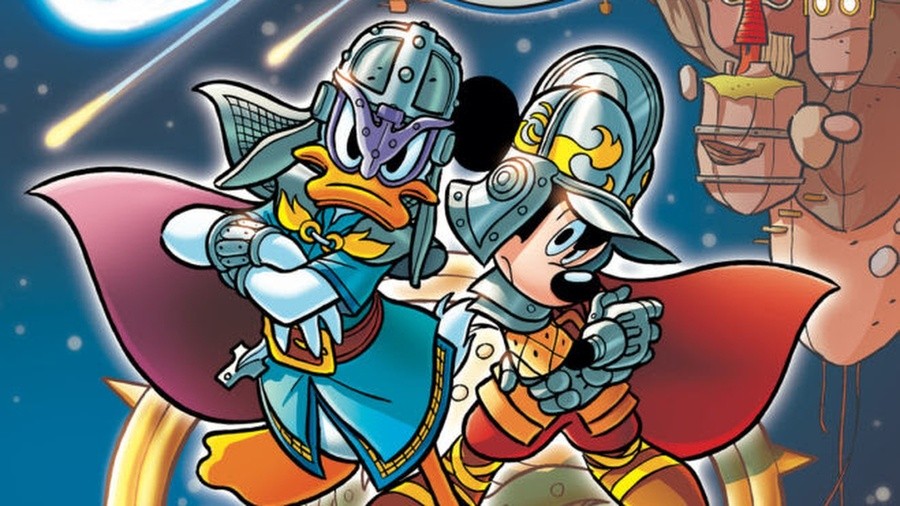 Inkypen, a comic subscription service available on Nintendo Switch, has announced a new wave of steampunk comics that are now available to read.
Following on from a partnership with Studio Foglio, which made the Girl Genius comics free to read on Nintendo's platform, Inkypen has decided to go all-in with the steampunk genre by adding several new titles. Four new comics have been added in total, joining the already-existing steampunk line up:
---
New Steampunk Comics on InkyPen:
Donald Quest: Hammer of Magic
The Jekyll Island Chronicles
Transformers Evolutions: Hearts of Steel
Legenderry: A Steampunk Adventure
Existing Steampunk range on InkyPen
- Marshals from Humanoids
- Clockwerx from Humanoids
- Dishonored from Titan
- The Precinct from Dynamite
- Bloodshot Rising Spirit #3 from Valiant
- Girl Genius from Studio Foglio (Free to read)
---
If you haven't looked into Inkypen yet, the software itself is free to download from the Nintendo eShop. From there, you can sign up to a €7.99 / $7.99 / £5.99 per month subscription to get access to everything on the platform, or take advantage of a selection of free items if you're just wanting to see what all the fuss is about.
Do you read comics on your Nintendo Switch? Have you signed up to Inkypen's service? Let us know in the comments.