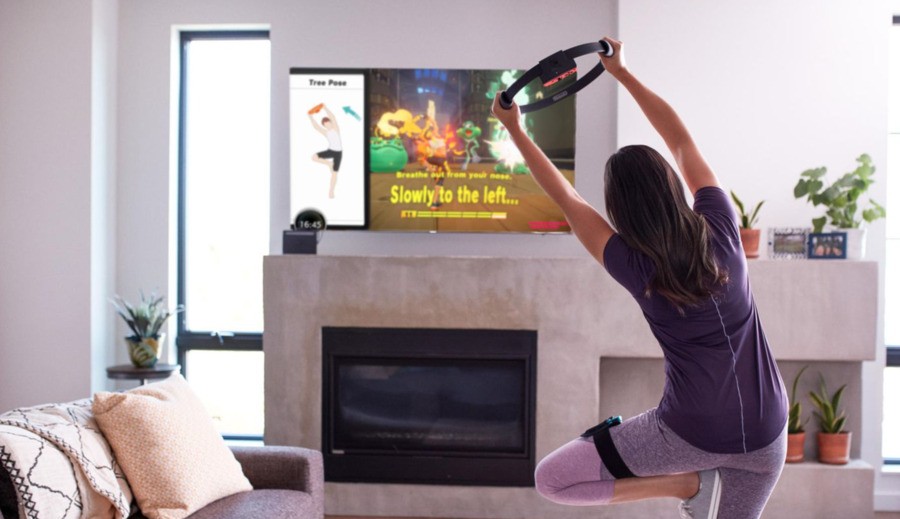 Nintendo's growth in the Asian market is outstripping that seen in other parts of the world, it has been confirmed.
Speaking during a recent Nintendo investor Q&A, company president Shuntaro Furukawa addressed sales in Nintendo's "other" region – the term it uses to refer to Australia, New Zealand and regions of Asia outside of its home territory of Japan.
Furukawa confirmed that while sales had grown 67% in Japan, 61% in the Americas and 72% in Europe, sales for the "other" region were up by "a huge 152%." The president added that one of the key reasons for this growth was the success of Ring Fit Adventure in China, where the fitness game is so in demand that it has even increased sales of the Switch console itself:
We hear from Tencent that, in mainland China, Ring Fit Adventure got off to a great start when it was released by them on September 3 and it continues to sell well. In some cases, Ring Fit Adventure is driving sales of the Nintendo Switch hardware.
The popularity of the Switch in China has convinced Nintendo to step-up its localisation efforts in the Asian region, according to Furukawa:
In looking at how our sales in the Asia region have grown to be a larger part of our business, we are now able to release many Nintendo titles at the same time they debut in the major markets of Japan, the U.S. and Europe, as we have been trying to more efficiently localize our software with more languages in accordance with the increasing sales in regions such as South Korea and Taiwan.
Switch has been so successful in China that it is set to overtake Sony's PlayStation 4 in that region.
[source mcvuk.com]