Earlier this week when Steve and Alex were announced as the new reps in Super Smash Bros. Ultimate, there was a fake image doing the rounds on the internet of Kirby when he apparently used his copy ability on the Minecraft characters.
Fortunately, we've now got a look at the real Minecraft x Smash Bros. version of Kirby and well...he looks like a block, as you might have expected. Nintendo of Europe was nice enough to share the following images via its official Twitter account. Enjoy!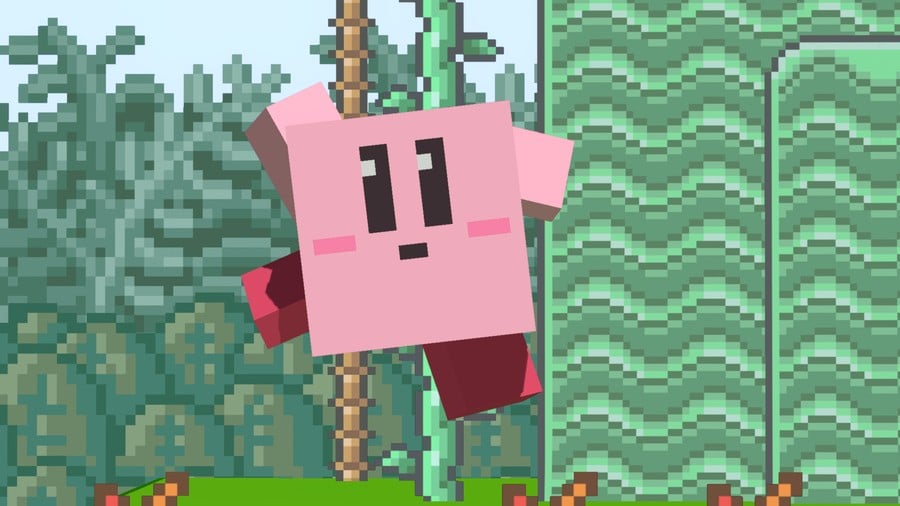 And here a look at Kirby swallowing up Steve in motion (at the 25:51 mark in Sakurai's latest presentation):
Is this what you were expecting a Minecraft version of Kirby to look like? Share your thoughts down below and check out our full gallery of Kirby Smash transformations if you're interested to see the little guy in other guises.
[source twitter.com]