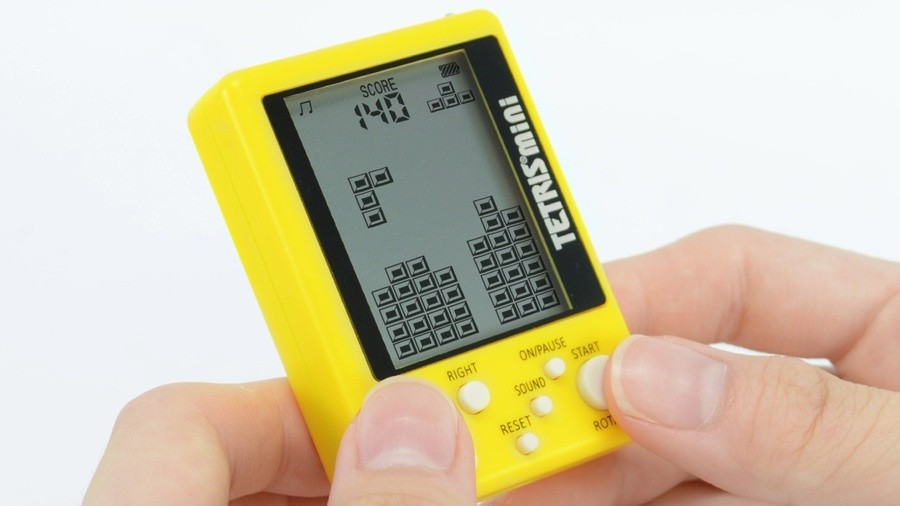 Want to become the ultimate Tetris player, but can't always take your Switch with you wherever you go? Then here's the next best thing - Tetris Mini. It's an officially licensed keychain handheld by Gametech. And yes, it's a bit of a revival.
It's arriving in Japan next week on 8th October and will come in six different colours - clear black, clear pink, clear blue, clear, gray and yellow. It's priced at 1,500 yen (about $14 USD) and will be available at game stores, electronic retailers and online.
The tiny handheld includes a total of three play modes. Marathon Mode - play until you reach 99990, 20 Line Mode - clear 20 lines, and Ultra Mode - a timed mode where you clear as many lines as possible in two minutes.
Here are the dimensions of this device 43mm (w) x 15 mm (d) x 60 mm (h). And the LCD screen on the system is 28 mm (w) x 37 mm (h). To charge it, you'll need a micro USB cable (sold separately) and it takes about an hour to recharge.
There's no mention of this device releasing outside of Japan just yet, but if we hear anything, we'll be sure to let you know.
[source gametech.co.jp, via siliconera.com]