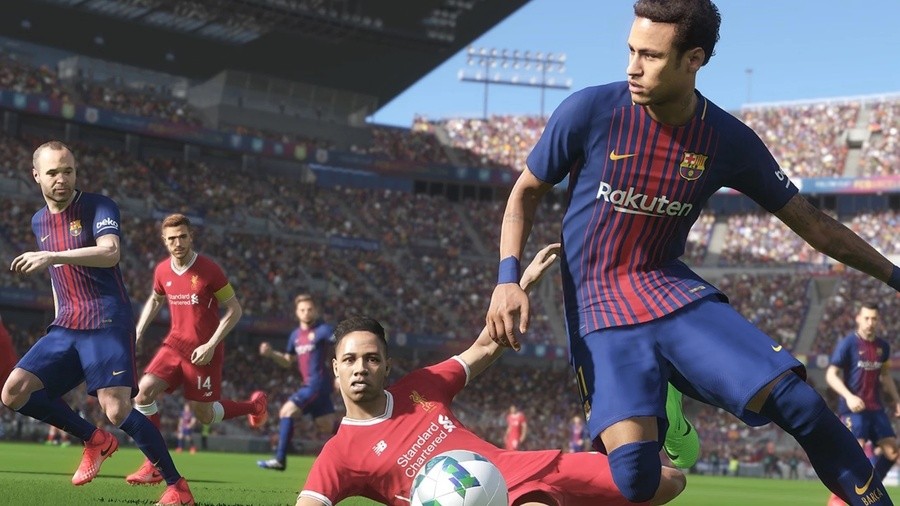 Last month, Konami's Pro Evolution Soccer brand manager for Latin America said the long-running football series was "getting closer" to a possible release on the Nintendo Switch.
As promising as it sounded at the time, it seems there's nothing planned for this year. PES European brand manager, Lennart Bobzien, confirmed this in a recent interview with Eurogamer:
I'd like to talk about Nintendo Switch. EA puts out a half-a**** version of FIFA on Switch. Isn't there a big opportunity on Switch for a really good version of PES that isn't just a c**p version of the main games? Will Konami step into the breach and save Switch owners who are looking for that experience?
Lennart Bobzien: I have a Switch at home. I love the Switch as a console. But I can just comment about PES 2021, and this will just be available on the current console generation, which means PS4, Xbox One, and PC via Steam. There will be no Switch version for this year.
So there you go - PES 2021 won't be coming to the Switch this year. Perhaps we'll see something next year? This year's release, after all, is a "Season Update" rather than a full-blown sequel, as Konami prepares for the next-gen entry.
For now, football fans in need of a fix on Nintendo's platform will have to go with EA's legacy edition of FIFA 21. This version includes the latest kits and squad updates, updated presentation, in-game menus, broadcast overlays, but no new game modes or gameplay innovations.
Were you hoping this year's PES would make the Switch? Tell us down below.
[source eurogamer.net, via gonintendo.com]