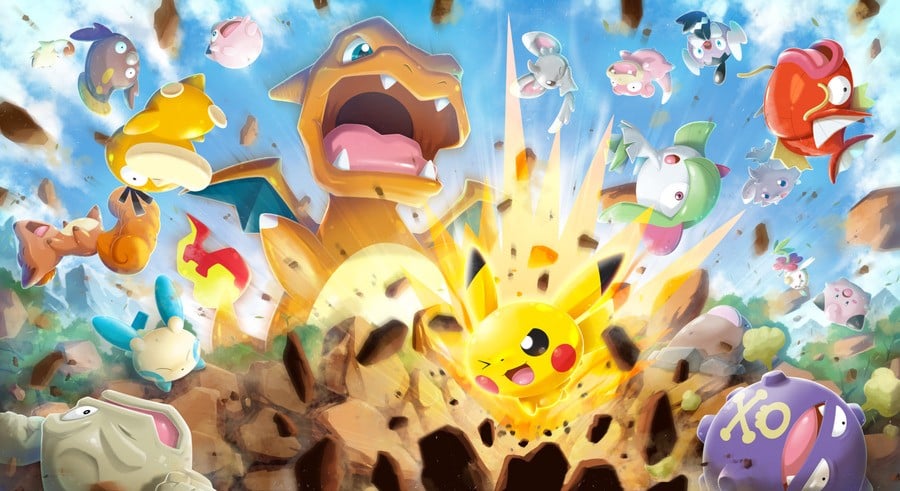 Update (Wed 22nd Jul, 2020 10:45 BST): And there we have it, Pokémon Rumble Rush is no more. The game is now unavailable to use, and loading up the app will present you with a simple maintenance screen.
---
Original Article (Wed 15th Apr, 2020 14:00 BST): Smartphone game Pokémon Rumble Rush is set to shut down this July, just over a year since it first launched.
The app, which always runs online, will see its service terminated from 22nd July at 01:59 UTC. This means that fans will no longer be able to download, update or even play the game (thanks, Serebii). In addition, it has been revealed that you'll no longer be able to purchase the game's Poké Diamonds, and a refund for unused Poké Diamonds will be available starting from the app's closure date.
A number of events are still planned to go ahead within the app before that date arrives, but it's pretty sad - and no doubt annoying for players - to see the game close down entirely after such a short amount of time. Arguments both for and against digital and online-centric games have been done to death, but this sure does serve as a pretty major 'con' for online-only experiences. As of 22nd July, we'll never be able to play the game ever again.
Are you sad to see it go? Does this leave you with any concerns for other online games going forward? Feel free to share your thoughts with us down below.
[source serebii.net]