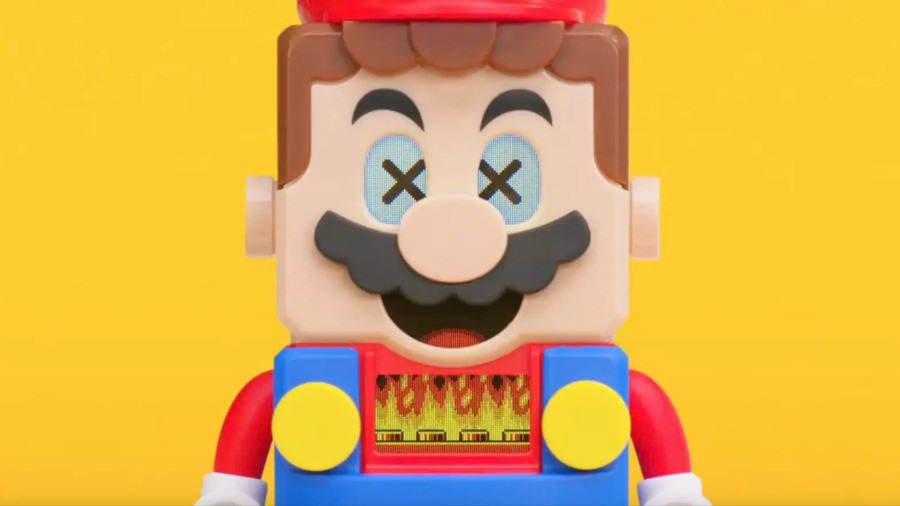 Nintendo is a brand known for its quality assurance, especially when it comes to new hardware - you know about the Game Boy that survived being bombed, right? - and it has once again proved its commitment to releasing only the very best with the new LEGO Mario range.
The project's lead designer, Jonathan Bennink, has revealed that Nintendo made sure to drop every Mario figure prototype 6,000 times in a bid to ensure its quality. That's an impressive level of commitment to the cause - and a lot of scratched up plastic, we imagine.
"We never had a partner challenge us in safety and quality, and this was the first time! Every time we shipped a Mario to them, they dropped it 6,000 times. That is Nintendo quality – that was new for us!"
Bennink's words come from an interview we shared earlier today. It's an interesting read if we do say so ourselves, with Bennink talking to us about how the collaboration project first started, how it's evolved over time during development, and more.
If you haven't already secured your pre-orders for products in the LEGO Mario range, you can find plenty of options right here.
Have you decided to treat yourself to the new LEGO Mario sets? Excited to get stuck in when it launches tomorrow? Tell us below.
[source nintendolife.com]