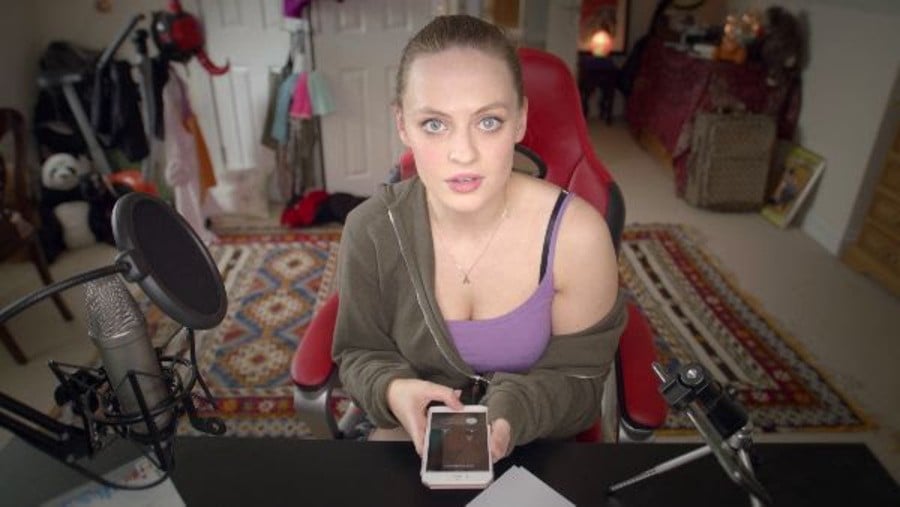 Wales Interactive and FMV Future have revealed Gamer Girl, a new live-action FMV game headed to Switch this September.
The game is said to be the first live-action title to have been entirely improvised by the cast, in a production style similar to The Blair Witch Project and Paranormal Activity. Players take on the role of a moderator for up and coming streamer 'Abicake99', analysing and reacting to a stream of comments in the chat while also guiding Abi to make the right choices.
It's essentially a blend of micro-management and a branching story-focused game, as shown in this feature list below:
---
MANAGEMENT META GAME
Manage the user's comments in the chat stream
Choose to reward them for good behaviour & ban them for trolling
Unlock more powerful moderator abilities as you progress
Earn Candies, likes and subs to keep Abicake99's mood positive
Increase Abicake99's viewers and subscribers to keep her career on track
Make the channel a success to earn upgrades
Warn, ban and reward comments in the chat stream
If you fail Abi will kick you off the stream and it is GAME OVER
BRANCHING NARRATIVE:
Gamer Girl has multiple story paths; hundreds of choices and permutations.
Players help Abi choose which activities they think would further her streaming career or enhance her mood – workout sessions, gaming, cosplay, chill streams, IRL trips, board games, chibis drawing (ちび or チビ), etc.
Make moral choices and accept the consequences they bring. Should you encourage drama to increase her ratings or take the safe path but risk losing viewers?
Exchange messages with Abi and her friends. Will you help them, or do they have ulterior motives towards Abi?
---
Publisher Wales Interactive explains that the game also tackles the impacts user comments can have on a person's mental health.
"Gamer Girl is about the impact user comments and actions have on a streamer's mental health and wellbeing. The reason why FMV Future created the game was to raise the issue of the toxic environment which can often appear online behind the anonymity of a username...
Without giving away too much, Gamer Girl is an empowering story of a female streamer who, with the help of her moderator friend, battles the trolls and — overcomes— the toxic characters in her stream..."
The game launches this September starring Alexandra Burton as Abi, and also features David Wayman, Rebecca Calienda, and Sofia Maffei with cameos by real streamers including CyborgAngel.