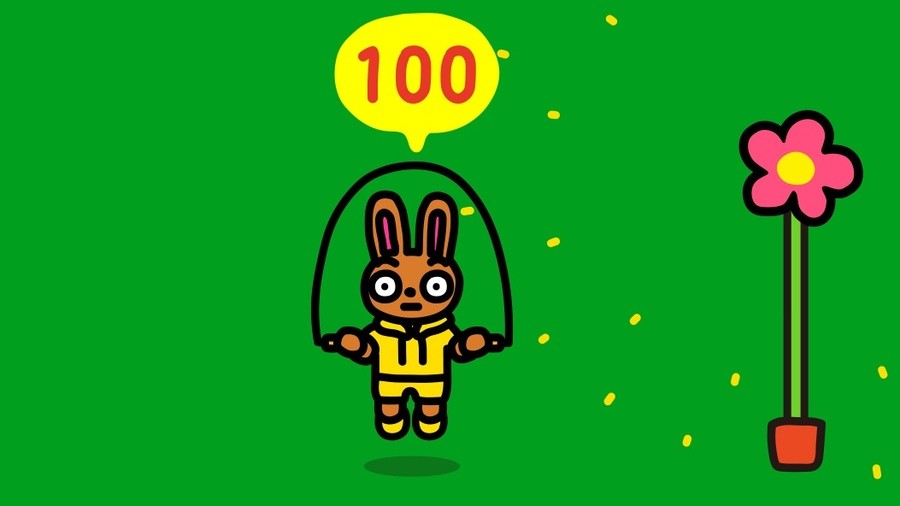 Earlier this week, Nintendo released Jump Rope Challenge for free on the Switch eShop. It's a cute, simple game that was actually created by a few Nintendo devs while working from home, designed to keep them moving while in lockdown.
It might be a pretty basic experience, but it seems like Switch owners are really getting into it. Nintendo has revealed today that more than 200 million jumps have been recorded by players in the game's first three days.
If you haven't tried it yet, the game has you - or you and a friend - taking hold of a Joy-Con and jumping over an imaginary rope with a bunny on screen. It incentivises you come back each day to record more jumps, hopefully helping you to stay active while at home.
As we mentioned above, it's free to download and will only be available on the eShop until September, so make sure to grab it from the store while you can.
Have you given Jump Rope Challenge a go yet? How have you been finding it? Let us know with a comment.