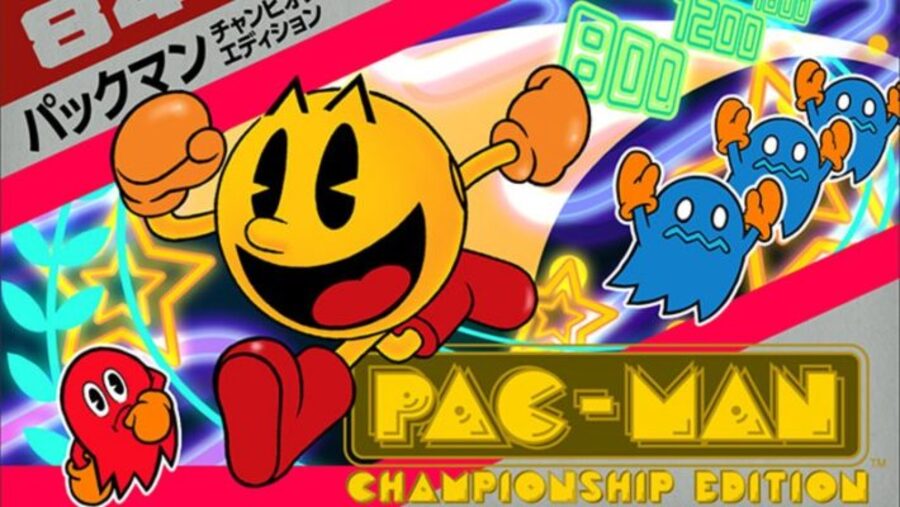 Bandai Namco is about the release Namcot Collection in Japan, which is available either as a complete physical release or as downloadable content, with players given the option to pick and choose which titles they want to buy at 300 yen apiece.
As a bonus for downloading all 10 games digitally, an eleventh title is being made available, and it's a Famicom demake of the critically-acclaimed 2007 outing Pac-Man Championship Edition.
M2 is handling porting duties on this package, and director Naoki Horii has been explaining how this game came to be, and as revealed that it was actually intended to appear on the 3DS:
Now then… Our company is allowed to do everything we want. Regarding the extra Championship Edition game, it's becoming something big to the point that I don't want to call it an extra game.
Originally, this should be sold alone, right? So that as many people would play it as possible? That's exactly the case, so we originally negotiated to port the game to Nintendo 3DS, and afterwards, we've been working on this for around nearly five years. When it was still just a 3DS port, we had already put a lot of effort into completely replacing the soundtrack, but for this game we've basically further replaced and remade many things even beyond just the soundtrack…! We worked hard to make this a Famicom game on Nintendo Switch where you can move to the rhythm of the music and the graphics.

While there are some people who knew about this project beforehand, I bet even they will still be surprised at the finished game! I really wanted to release this game no matter what, so I'm glad that we managed to do so even five years later!
Microsoft has revealed that Bandai Namco is publishing two new Namco Museum entries on the same day that Namcot Collection hits Japan – June 18th – and the first volume features the de-made Pac-Man Championship Edition. There's no word on a western Switch release as yet.
[source siliconera.com, via gonintendo.com]