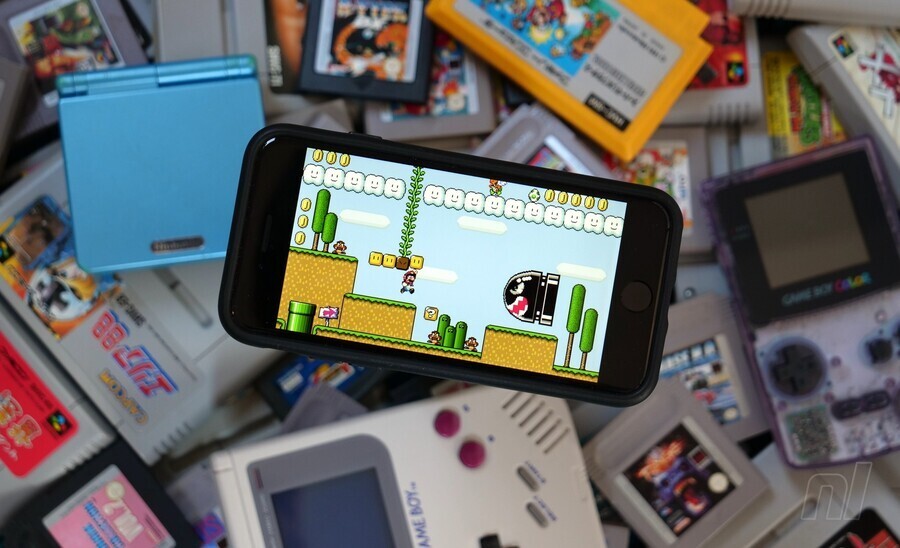 Nintendo is certainly enjoying something of a purple patch right now. The Switch is selling in astonishing numbers, the company is broadening its appeal via movies and theme parks and its franchises are getting more attention than ever before – as is evidenced by the way Animal Crossing: New Horizons has seemingly taken over the entire planet.
It's interesting to note, then, that even during this period of success, Nintendo still has people telling it how it should run its own business. First up was games industry analyst and long-time Nintendo critic Michael Pachter, who, in an interview with CNBC about Nintendo's past, present and future, stated that he felt the firm was missing out on revenue by not offering an Apple Arcade-style service for its existing retro content on smartphones and tablets.
That comment was followed by a report that claimed North American 'activist investor' firm ValueAct Capital Partners LP – which now has a $1.1 billion stake in Nintendo – had stated to its own investors that the Japanese giant was currently going through a digital transition that would see it become as big as "Netflix, Disney+, Tencent Interactive Entertainment and Apple Music."
It would be easy to dismiss both of these comments had they not arrived so close together; after all, Nintendo has long been accused of missing a trick when it comes to smartphones. While companies like Capcom, Sega, Electronic Arts and Konami were reasonably quick to leap on the smartphone bandwagon, Nintendo famously dragged its heels until inking a deal in 2015 with DeNA; it has since produced several original smartphone games, including Super Mario Run, Fire Emblem Heroes and Animal Crossing: Pocket Camp.
These steps, however, don't seem to be enough; what both Pachter and ValueAct are hinting at is a subscription-based venture for Nintendo where it leverages its enviable back catalogue to create an additional revenue stream from smartphone players who don't already own a home console.
Pachter's comments about an Apple Arcade-like service were met with a fairly predictable response – we already have Nintendo Switch Online, right? However, even the most passionate advocate of that particular service would be hard-pushed to argue that it's making the most of Nintendo's incredible legacy. While the selection of games offered so far is certainly decent, surely there's a chance here for Nintendo to really throw open the doors on its vaults and make every title it has the rights for available now? That seems to be the suggestion Pachter is making, but as he says, such a venture might ironically make more sense on a smartphone rather than a console.
As of 2020, around 3.5 billion people own and use a smartphone every day, which translates to around 45% of the total population of the world
That might seem totally and utterly illogical given that Nintendo's core business is on its own hardware, but it all boils down to numbers. There are over 50 million Switch consoles in the wild at the time of writing. That's a truly impressive figure in the world of video games, especially when you consider that the Switch only launched in 2017. However, compare that to the number of people who own a smartphone, and the contrast is startling. As of 2020, around 3.5 billion people own and use a smartphone every day, which translates to around 45% of the total population of the world. Now, it would be foolish to suggest that means 3.5 billion potential customers for Nintendo as not everyone is going to want to play games on their phones, but it does give you an idea of just how huge the market is for content on smartphones.
So, on a financial level at least, Pachter's comments make a whole lot of sense. If Nintendo started an Apple Arcade-like service on iOS and Android tomorrow which granted access to a massive selection of classic NES, Game Boy, Game Boy Color, Game Boy Advance and SNES games, the uptake would be dramatic; millions would literally be made overnight using content which has cost the company nothing to make – outside of the logistics of porting the games over, of course. ValueAct seems to be of the same mind, given its comments about Nintendo challenging other subscription services, like Netflix and Disney+. While the former creates its own unique content, it's heavily reliant on movies and TV shows it has licenced from other companies, so Disney is perhaps a more accurate comparison here. Like Nintendo, it has a back catalogue of content which is the envy of the entertainment world, and its Disney+ service – while still finding its feet – is a good blueprint for how Nintendo could approach such a proposition.
Still, if it's so easy, why isn't Nintendo doing this on its consoles already? We can't speak for what goes on within the Kyoto firm's boardroom, but we'd imagine that the cost currently outweighs the benefit. Switch owners will subscribe to Nintendo Switch Online regardless of what's being offered for free in terms of games, because they want online play and cloud saves. The small selection of NES and SNES titles is merely a bonus. Nintendo Switch Online, therefore, isn't Nintendo's answer to Apple Arcade, because it falls way short of offering the depth and breadth of content required – it's more about getting users to pay for functions rather than content, and that's perfectly fine. After all, Sony and Microsoft do the same with their own subscription options (although Microsoft's Game Pass is closer to what Pachter and ValueAct are talking about).
Nintendo offering its games on phones for a monthly fee needn't have a negative impact on its console business – quite the opposite, in fact
One of the problems that Nintendo has with this kind of business idea is that its core fans feel that anything that's not directly related to a Nintendo home console is somehow negative or reductive; it's a distraction that should be ignored or avoided. The lukewarm response from core Nintendo fans to company's smartphone games is proof of this; while Super Mario Run and Fire Emblem Heroes have been commercially successful, there's a definite feeling that the people playing them aren't necessarily the same people who are playing on Switch – and that's a key consideration when approaching the idea of a smartphone subscription service.
Nintendo offering its games on phones for a monthly fee needn't have a negative impact on its console business – quite the opposite, in fact. The additional revenue generated would most likely be poured back into Nintendo's core interest – game development – which would be nothing but good news for Switch owners. It also wouldn't necessarily 'cannibalise' the market, either, as a great many people who sign up for the service on their phone won't currently own a games console (and, if they did choose to buy one in the future, such a service would perhaps convince them to make it a Switch). That's extra revenue Nintendo wouldn't ordinarily have access to. Touchscreen controls – another negative that hardcore gamers tend to throw at smartphone games – aren't seen as such of as problem by seasoned iOS and Android users, so that shouldn't be considered a barrier to entry, either (and besides, it would seem that the company has already considered how to overcome potential interface issues – if this patent from 2018 comes to fruition, at least).
It's also important to remember that we're living in a world which is becoming more and more agonistic when it comes to technology. Services like Netflix work on phones, tablets, laptops, games consoles (ironically not Switch at the time of writing) and televisions; in a digital future, the hardware you're using to consume content is almost the least important piece of the puzzle as service providers want you to have access to their services no matter what device you own. There's no reason, then, that Nintendo couldn't lay down the foundations for its subscription service on smartphones before extending the platform to Switch, which – lest we forget – is built on mobile hardware. In that respect, Nintendo launching a smartphone service could eventually benefit home console owners.
Whatever happens over the next few years, it's clear that the world of entertainment is shifting towards subscription services as digital distribution takes hold. Music has already made the leap, and you could argue that movies and TV are already almost there. Game streaming may be frowned upon at present – and rightly so, given the flop that has been the launch of Google Stadia – but the notion of being granted access to a vast catalogue of downloadable (rather than streamable) games, like you can on Apple Arcade, is a more realistic proposition right now. Like it or loathe it, physical distribution is on the wane and companies with as large a library as Nintendo are quite right to look at how they can monetize their existing assets – and there's an excellent chance that they can do this in a way which complements their core business of making video games.
Thanks to Mobile Fun for supplying the iPhone SE 2020 used in the photography for this feature.