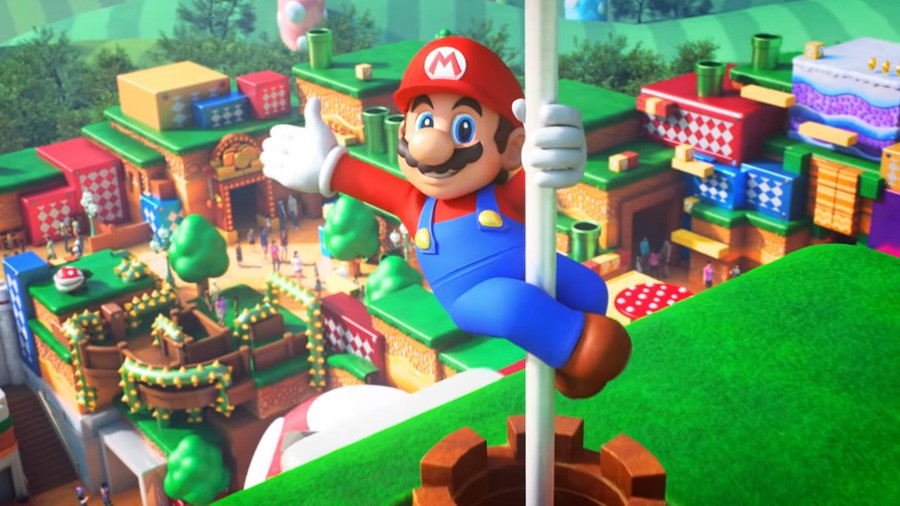 The Chairman and CEO of Universal Parks & Resorts Tom Williams recently shared new information about Super Nintendo World – coming to Universal parks around the world – at Comcast's 2019 Media, Communications & Entertainment Conference.
The first version of the Nintendo-themed park, at Universal Studios Japan, is scheduled to open in spring next year – which would line up with the 2020 Summer Olympics in Tokyo. There'll reportedly be two rides available at launch: one is known as Super Mario Kart and the other is called Yoshi's Adventures.
Williams said it would "redefine what a park experience is like" when he was asked about Super Nintendo World.
Part of what will make this experience so special is the ability for guests to interact with the land and rides, with the assistance of a special magnetic wristband that keeps track of scores and will interface "back with your game console so you can build on it and come back again" according to Williams.
Unfortunately, there's no information about when Universal parks located in America or other regions will see Super Nintendo World. When asked about a possible opening date, the CEO said he didn't want to "defer attendance" by locking in anything but did say conception to opening day normally takes around five to six years.
[source eurogamer.net, via attractionsmagazine.com]