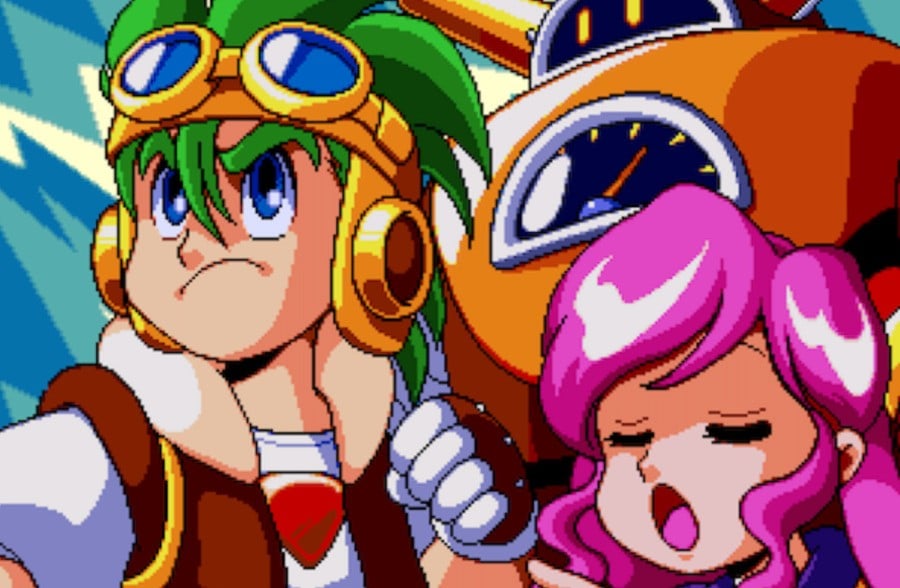 Update: Forgive us for digging up a post from 2017, but Strictly Limited Games has just posted the first screens from Aquario of the Clockwork:
Expect more news on when we'll be able to play this long-lost gem soon.
---
Original Story [Thu 30th Nov, 2017 14:20 GMT]: Limited Run Games is famous with collectors for its range of physical releases of digital titles, but the company now has some competition in this arena.
German-based Strictly Limited Games has announced its intention to publish a new physical game each month, with the exact print number of every release being disclosed openly, with no reprints likely. Strictly Limited will also offer original art prints and soundtracks, depending on the games.
The company's opening releases are Tokyo 42 on PlayStation 4 and Umihara Kawase on PS Vita, but the most exciting news is that the company is working with Wonder Boy creator Ryuichi Nishizawa on the physical release of one of his "never before seen" games.
While confirmation is expected soon, we'd be willing to bet the farm on this being the legendary Aquario of the Clockwork, which, it was confirmed a while back, M2 has the source files for.
We approached Strictly Limit's co-founder Dennis Mendel to ask if the firm had plans for Switch, and were told:
A few weeks ago we had the invitation to visit Nintendo of Europe's Headquarter in Frankfurt, Germany. The next day we were officially licensed for Nintendo Switch.

There are several games that we intend to publish for Nintendo Switch, one of them is our yet to be revealed "mystery project" by the creator of Wonder Boy.

We also have plans to work with Toshinobu Kondo from Studio Saizensen on something related to Umihara Kawase (a series which started on Nintendo Super Famicom in 1994).
It seems that Strictly Limited has big plans for Switch, and if the "mystery game" does indeed turn out to be Aquario, then it will make a lot of Nishizawa fans very happy. What do you think the game will be? Let us know with a comment.