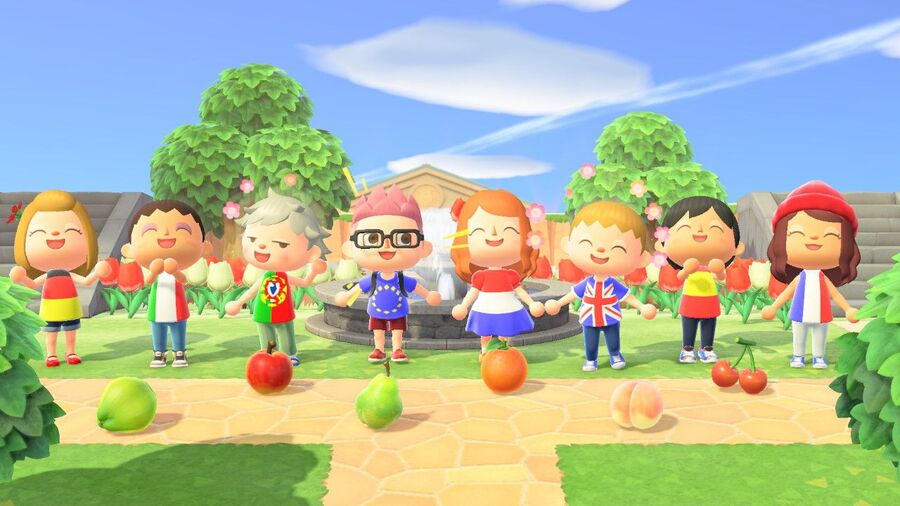 After hours and hours of meticulous solo play in Animal Crossing: New Horizons, it can be super exciting to finally invite a friend or two to visit your beautiful island. There are new sights to see, new fruits and items to trade and more, so it perhaps comes as no surprise that even Nintendo's official channels are getting in on the action.
Yes, fine, the Twitter exchange below is of course a cool little marketing stunt, but just look at all those happy faces. Things kicked off this morning with a tweet from Nintendo UK, aimed at Nintendo France:
Just look at these island names, for goodness' sake. The whole chat is lame in a cool kind of way, you know? Nintendo Italia and Nintendo Nederland were next:
Next up, Nintendo DE and Nintendo España:
Finally, after one last message from Nintendo Portugal, all of our European chums came together on Nintendo of Europe's island. We do love a happy ending:
It's only a bit of fun, sure, but it is nice to see all of these Nintendo accounts link up like this. The replies are overwhelmingly positive, too, with plenty praising the company for the "wholesome" content on show.
Nice work, Nintendo.