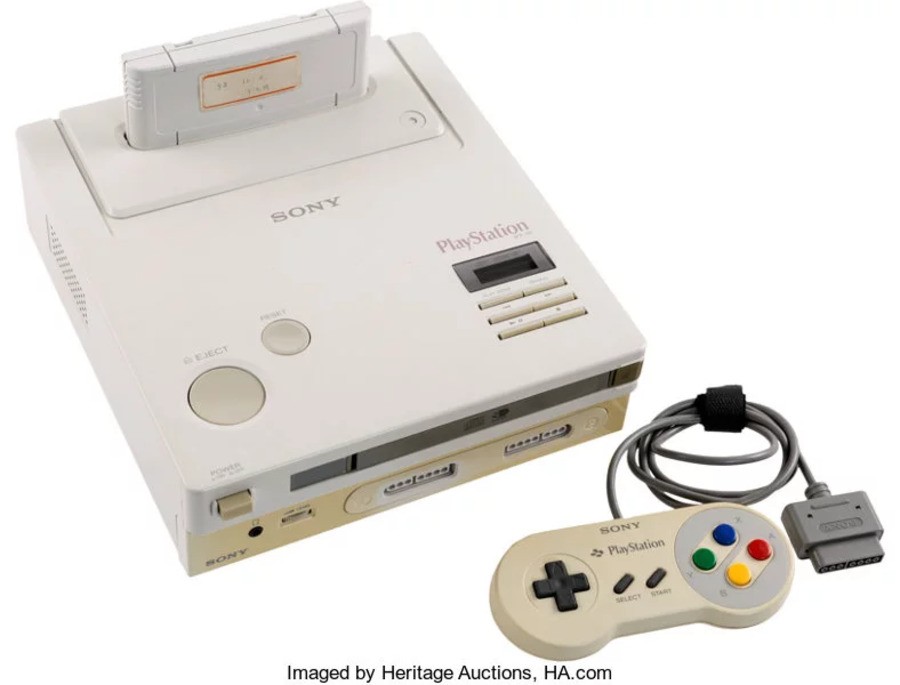 As you might have heard, earlier this week the elusive Nintendo PlayStation was sold for $360,000 USD. A tad underwhelming after the owner previously knocked back a $1.2 million offer. Who ended up buying it, though? While it was believed to be Oculus VR founder Palmer Luckey, it turns out it actually wasn't him.
According to Forbes (via Kotaku), the system has been acquired by Greg McLemore. If the name doesn't ring a bell, he's the founder of Pets.com – a website dating back to the '90s. Half of this site was bought by Amazon and from there McLemore made quite a lot of money through various dot-com ventures that's allowed him to go on a "20-year journey" collecting all sorts of video game memorabilia. He also runs an online gaming encyclopedia.
Here's what the winner had to say to Forbes:
I'm looking to not have this machine just buried in a closet somewhere. I'm interested in sharing my passion for gaming. One of my areas of focus is the evolution of gaming, including how earlier arcade games inspired video games and how early video games influenced later innovation. I believe the Nintendo PlayStation fits in well with this focus.
The idea is to make the collection he's developed over the years (including over 800 coin-op machines and countless other games, trade magazines and original artwork) and build a video game museum.
Interestingly, this wasn't the first time McLemore has attempted to buy the system. A few years ago, he supposedly offered the owner $100,000 for it.
[source kotaku.com.au]