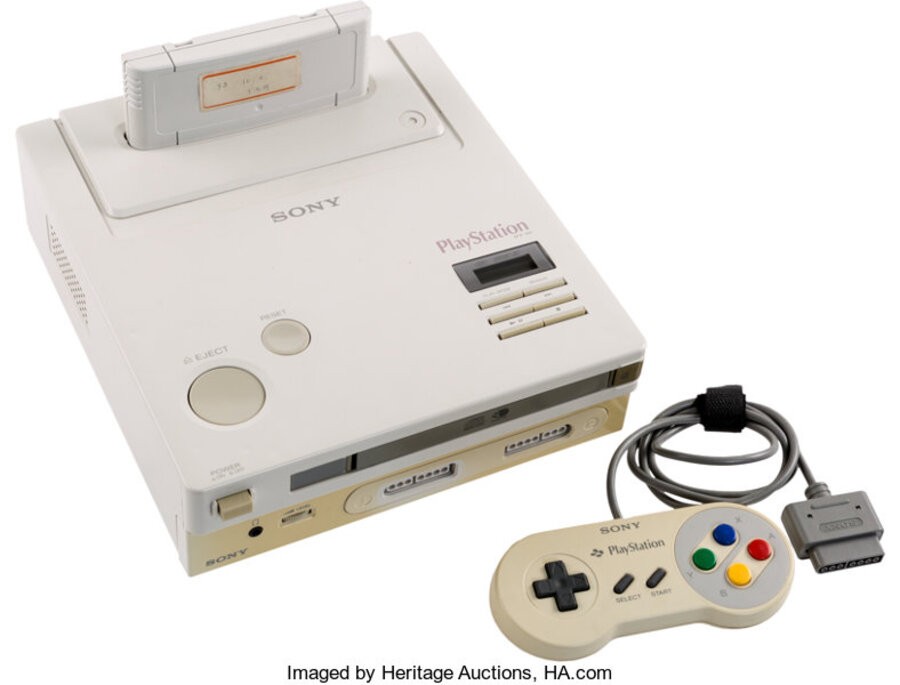 Update: The console has sold for $360,000, including the buyer's premium. That means the $1.2 million previously offered by a private buyer would have made much more sense. You live and learn, clearly.
Only one bid was made, which suggests that Palmer Lucky could be the winning bidder. We'll update you when we find out.
---
Original Story [Fri 14th Feb, 2020 10:45 GMT]: Oculus VR founder Palmer Luckey is claiming to be the current high bidder for the mythical Nintendo Playstation console, which went up for auction this week.
Bidding started at $31,000, but now stands at a whopping $350,000, and Lucky is claiming on social media that his bid is currently in the lead. Given that the owners have already turned down an offer of $1.2 million, the price could rise dramatically.
When quizzed on Twitter why he wants to own this elusive piece of hardware so badly, Luckey replied:
Because I have the largest game console collection, and I am on a quest to digitize and preserve the history of physical videogames. Perfect VR will ensure the original experience lives on forever, but we need to keep these things alive and functional in the meanwhile.
Public availability is just a matter of time, I have been keeping things low key until then. I am preserving the original copies in the most advanced videogame storage facility ever constructed.
While it seems Luckey's intention is to purchase this unit and ensure that it is documented and preserved, rather than seeing it fall into someone's personal collection and be locked away forever, not everyone is thrilled at his altruistic approach:
Luckey – who has a personal fortune of around $730 million, so can certainly push that figure up higher if he needs to – is famous for founding Oculus VR, the company which spearheaded the recent Virtual Reality revival.
He sold the company to Facebook in 2014 for around $3 billion and was apparently fired from the firm in 2017 after it became clear that he had secretly supported Donald Trump in his run for the presidency.
He later founded Anduril Industries, which creates autonomous drones and sensors for military purposes.
[source videogameschronicle.com, via comics.ha.com]