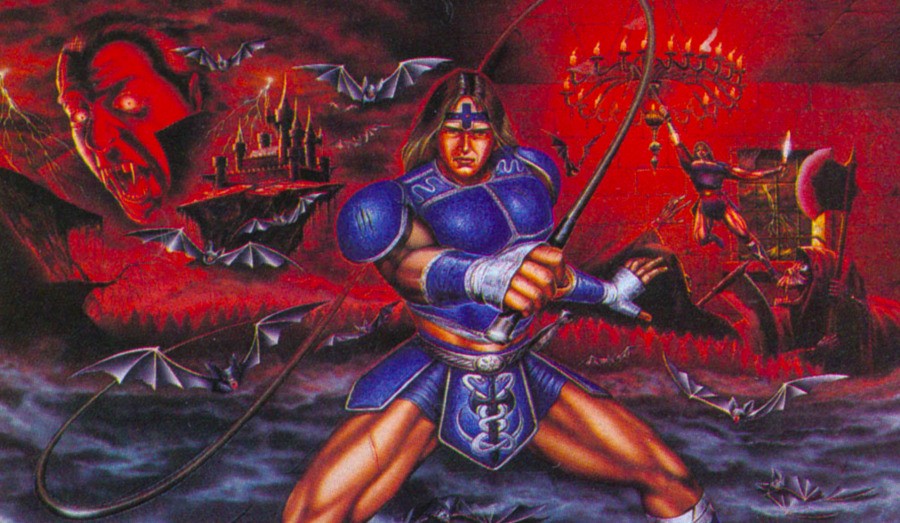 Konami and Nintendo go back a long way. It's highly debatable whether the former would have enjoyed the success it has had over the years without the NES, as titles such as Castlevania, Gradius and Contra all found a receptive audience on the system. Likewise, you could argue that the NES (not to mention the SNES and Game Boy) benefitted massively from Konami's excellent software.
However, if a new rumour is to be believed – and we should probably point out that we're very much on the fence right now – then Nintendo's connection with some of Konami's key franchises is in danger of being severed completely.
Reports seeping out of 4chan (yes, we know) have stated that Sony is looking to purchase the Metal Gear Solid, Silent Hill and Castlevania IP from Konami. The source isn't one we'd normally give any attention too, but the interesting thing is that the website Jack of All Controllers has stated that the story has been verified by "other sources". Add to this the rumour that Sony is actively funding new Silent Hill titles, and what was previously easily-dismissable gossip suddenly becomes something worthy of a little more consideration (exactly how much more is up for debate).
Indeed, as the old saying goes, there's no smoke without fire. Konami isn't the company it once was and has shifted its focus away from AAA console development onto smartphone games, PES and the odd low-budget, speculative effort, such as Super Bomberman R and Contra: Rogue Corps. Its attempt to leverage Metal Gear without creator Hideo Kojima gave us the dismal Metal Gear Survive, and it hasn't done anything meaningful with Castlevania or Silent Hill for years. An attractive offer from Sony could well convince the company to part with these notable franchises, especially if some kind of royalty arrangement was on the table. It's also worth noting that it was Sony and not Konami that did the heavy lifting on the recent Requiem collection for the PS4, which perhaps shows how much Sony thinks of the Castlevania series as a whole.
But, back in the real world, we're not entirely sure this will come to pass. Perhaps Sony has made an offer, and word has gotten out. Does that mean Konami would say yes? That's maybe not as likely, especially as Castlevania still carries some weight (as evidenced by the well-received Netflix animated series) and Metal Gear could up joining the likes of Sonic and Detective Pikachu as a box office success in the near future.
Should we be filing this one under 'wishful fanboy thinking', given that Sony owning Metal Gear could potentially open a way up for Kojima working on the series again? Or do you think it's exactly the kind of thing that the Konami of 2020 would do? Let us know with a comment.
[source pushsquare.com]