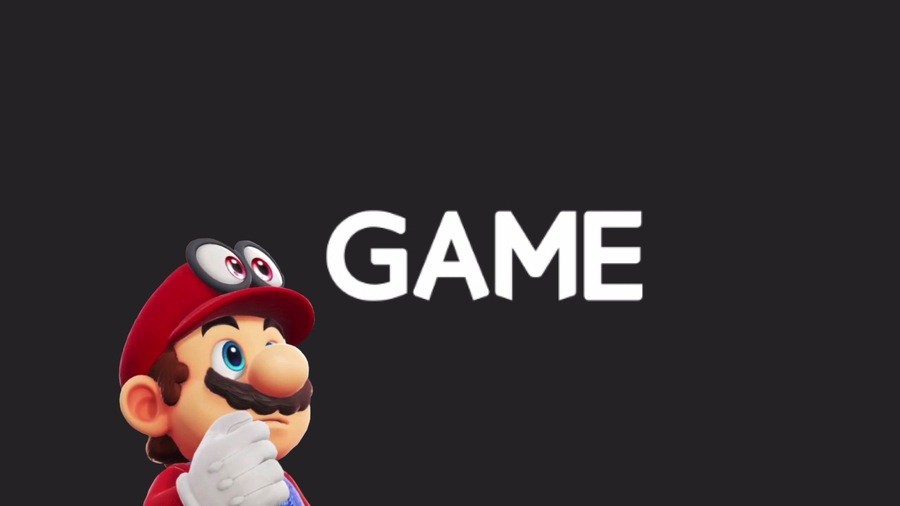 As the Nintendo fanbase goes into its gazillionth day without a Direct presentation (we may have exaggerated that slightly for effect), a slip up from UK retailer GAME might give us reason to believe that a show is just around the corner. Might.
Earlier today, Nintendo and LEGO teased a collaboration for the Super Mario franchise, and while details are extremely thin on the ground at the time of writing, GAME was one of the first retailers to set up a webpage for fans to register their interest. When the page first appeared, it said that "the latest Nintendo Direct announced their exciting collaboration", despite the fact that the announcement was actually made in a simple social media post (screenshot via @Nibellion).
It didn't take long before GAME realised its mistake and quickly edited the text to remove all mention of the Direct. Here's what it looks like now:
This could mean one of two things. The first option is that the mention of a Direct was just a complete mistake, and that no presentation has ever been involved with the announcement whatsoever. The second option, though, is that the LEGO collaboration was originally intended to be revealed in a Direct and that GAME knew about it ahead of time.
If this second option is true, that would suggest that Nintendo may have delayed a Direct presentation and decided to go ahead with the LEGO reveal as planned, with GAME simply running with pre-agreed text and not realising that it needed to be changed. Potentially, then, a Direct could be pretty much ready to go, with Nintendo waiting for the perfect timing.
Of course, this is all just speculation on our part; as soon as a Direct gets officially confirmed, we'll make sure to let you know.
But what do you think? A simple, innocent error? Or do you think that a Direct was more than likely involved at some stage? We'll let you ponder that one over in the comments.
[source twitter.com]