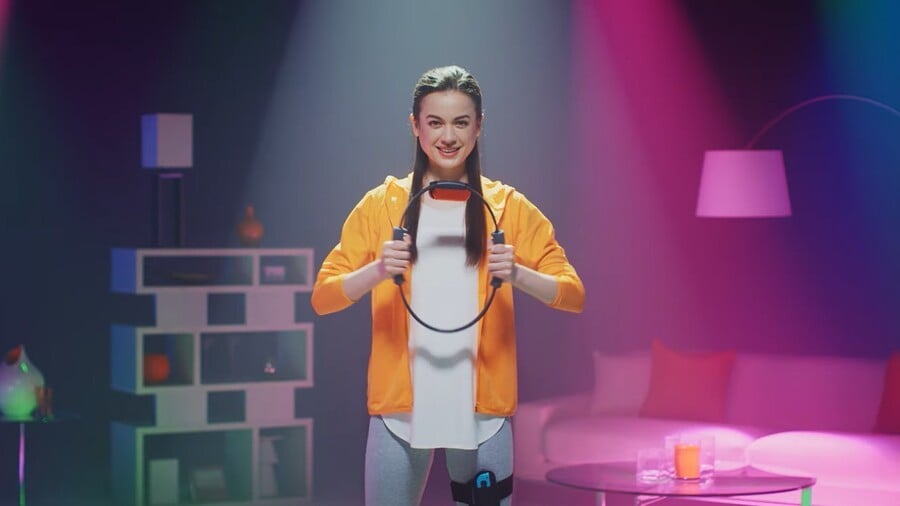 A free update for Nintendo's hit exercise game Ring Fit Adventure has been announced via today's surprise Nintendo Direct Mini. A new score-based Rhythm Game mode will enable you to stretch and squeeze your Ring-Con to the beat of some swingin' Nintendo tunes from the likes of Super Mario Odyssey, Splatoon 2 and The Legend of Zelda: Breath of the Wild.
The new mode features 17 music tracks in total and will have you jumping up (super star) and getting down to tracks from some of Switch's finest games. In addition to this new mode, there is also a new female voice option for Ring, the companion who inhabits your Ring-Con in-game, plus a host of language options. There's also a new jogging option in both Custom and Quick Play modes which will enable players to jog through the levels without bumping into enemies and being bothered by battles.
The update is available to download now. This is all well and good, of course, although stock shortages of the game continue and with many people locked down at home due to the COVID-19 pandemic, demand for a distracting exercise game has never been higher. Still, for those lucky ones who have manged to find a copy since the game launched last October, this free update will be most welcome.
You can check out the segment from the Nintendo Direct Mini in the timestamped video below:
Have you been enjoying Ring Fit Adventure? Let us know your thoughts on this update below.