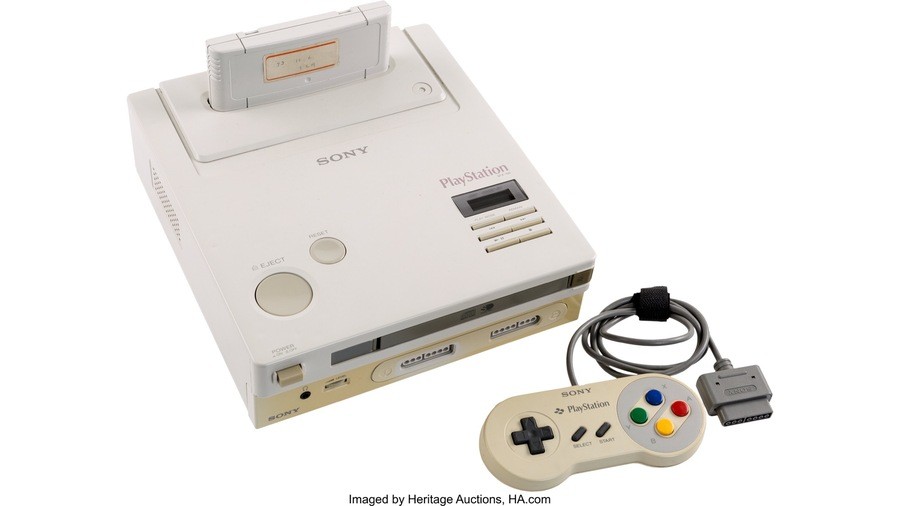 Update: The listing has now ended, with the system selling for $360,000.00.
---
Original Article: The famous Nintendo PlayStation prototype has now been put up for auction, as promised towards the end of last year. At the time of writing, the current bid stands at $31,000.
You can view the listing for yourself here if you're interested; the bidding is set to end in 22 days' time and any reserve price set by the owner has not yet been made publicly available. Considering the owner turned down an offer of $1.2 million last year, we'd expect that $31,000 to go through the roof - and then some.
If you're unaware, this Nintendo PlayStation prototype is alleged to be last one of its kind remaining. A joint effort from Nintendo and Sony that never made it to retail, the console can actually play both Super Famicom cartridges and CD-ROM. Its cancellation paved the way for Sony's original PlayStation console.
We'll make sure to keep an eye on this auction as the weeks progress - partly to keep you lovely lot updated, and partly because we couldn't be more intrigued to see how much it might sell for.
We've got about £50 and a Mars bar if that'll do?
[source comics.ha.com, via twitter.com]