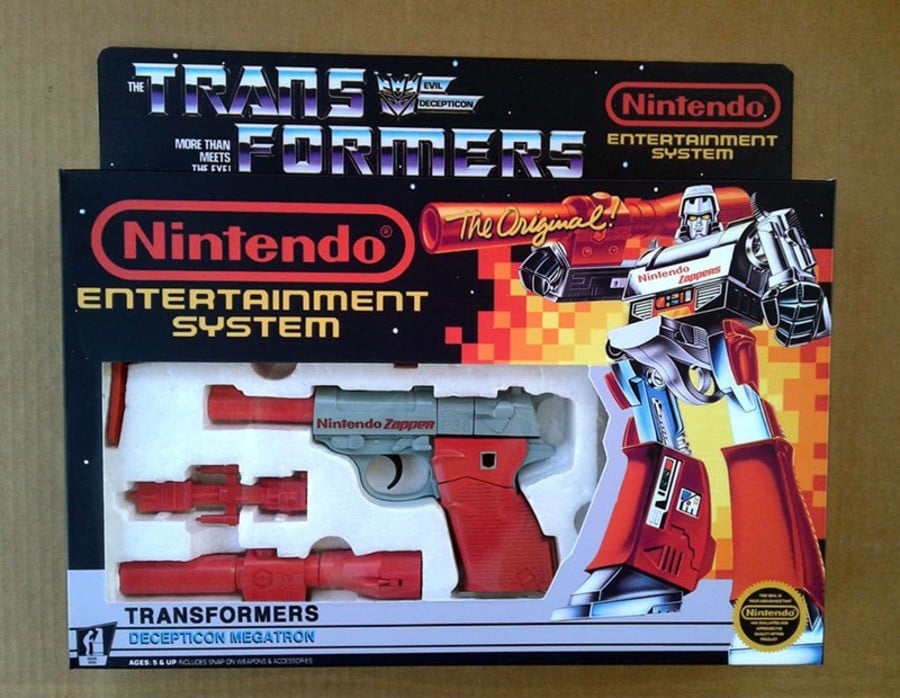 If you're a child of the '80s, then chances are you grew up with the Nintendo Entertainment System and Transformers. The two products were arguably at their height during the same period, so it's only natural that some resourceful fan has decided to fuse the two together.
Simon Smith is that fan, and he's turned the evil Decepticon leader Megatron into a NES Zapper, complete with accompanying custom packaging.
If this has triggered a desire within you for Transformers / video game cross-overs, then you might want to check out Tomy Takara's Mega Drive Megatron, or its PlayStation Optimus Prime. Unlike Simon's amazing creation, you can actually buy those (albeit at a painfully high cost).
Shame there's not an official Nintendo offering.
[source gonintendo.com, via facebook.com]