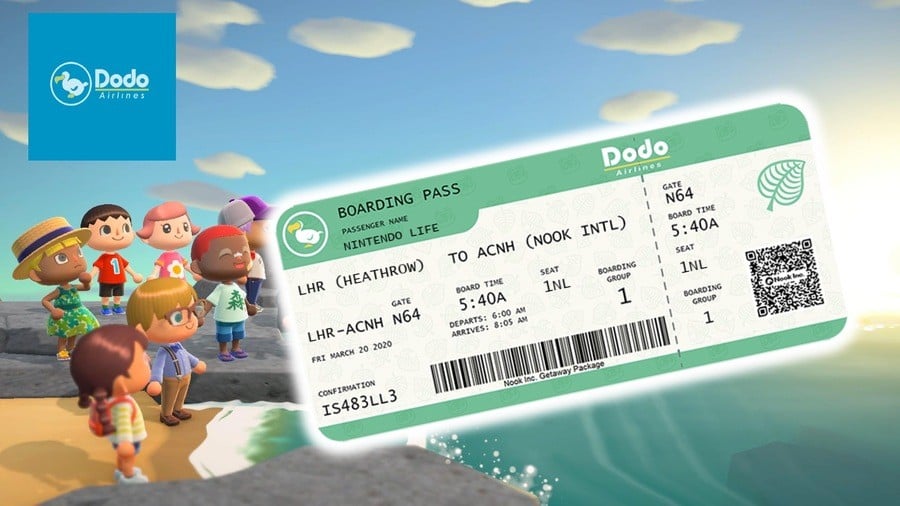 If you can't wait for your new island life in Animal Crossing: New Horizons, you might want to check out this cool little tool which allows you to create your very own boarding pass - as if you really were booking a trip on 20th March.
Created by Reddit users T0Rtur3 and Celesmeh, this webpage asks you to fill in your name, departure location, and seat number, before generating a boarding pass which you can then share online with friends or print out for your scrapbook at home. We've seen a number of these doing the rounds on social media over the last few hours as fans snap up the opportunity to share their excitement for the game.
An option to create your very own passport is also on the way, and we really like the nod to Dodo Airlines - the new service set to appear in New Horizons. If you do make your own boarding pass, feel free to share it with us on Twitter.
Now, if only someone could invent a tool which would let us time travel to this time next month, huh?