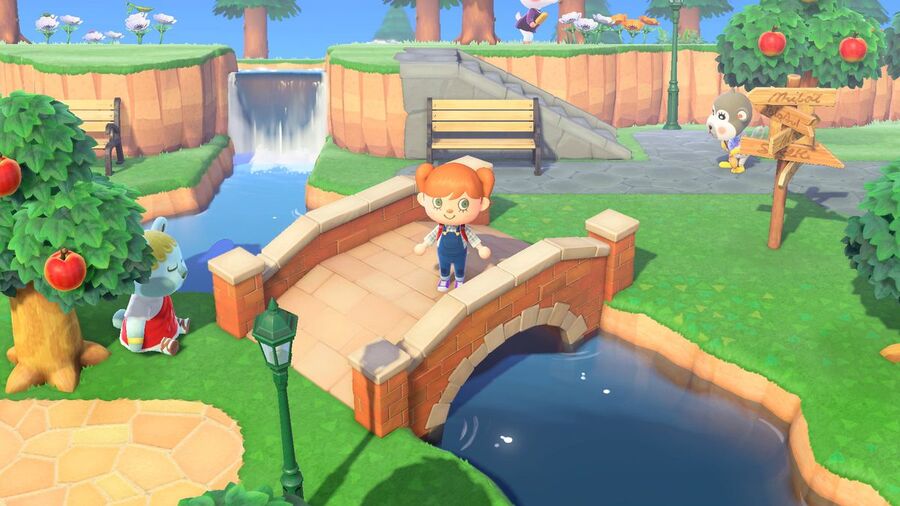 If you're still thinking about how you might like to buy Animal Crossing: New Horizons for Nintendo Switch, you might want to add another 'pro' to the digital version argument.
Nintendo has revealed, via its official North American Animal Crossing website, that picking up a digital copy of the game by 30th April will also net you a code for a 7-day trial of the Nintendo Switch Online service. You'll be able to use that online subscription to play with online friends, inviting them to come and stay at your island. Here's Nintendo's wording:
Purchase the digital version by 4/30/2020 and receive a code for a free 7-day trial of Nintendo Switch Online. With Nintendo Switch Online, up to eight players can have fun hanging out together on one island at the same time with online play! Terms apply.
At the time of writing, we're not sure if this applies to all regions or just North America, so those of you in Europe might want to hold off before assuming this to be accurate worldwide. Of course, there are plenty of options if you want to buy a physical copy instead.
If that's not enough, we've also stumbled across lots of lovely merch and fan-made Etsy goodies for the new game. We're spoiled for choice!
Let us know whether you're planning on going physical or digital for New Horizons with a comment below.
[source gonintendo.com]