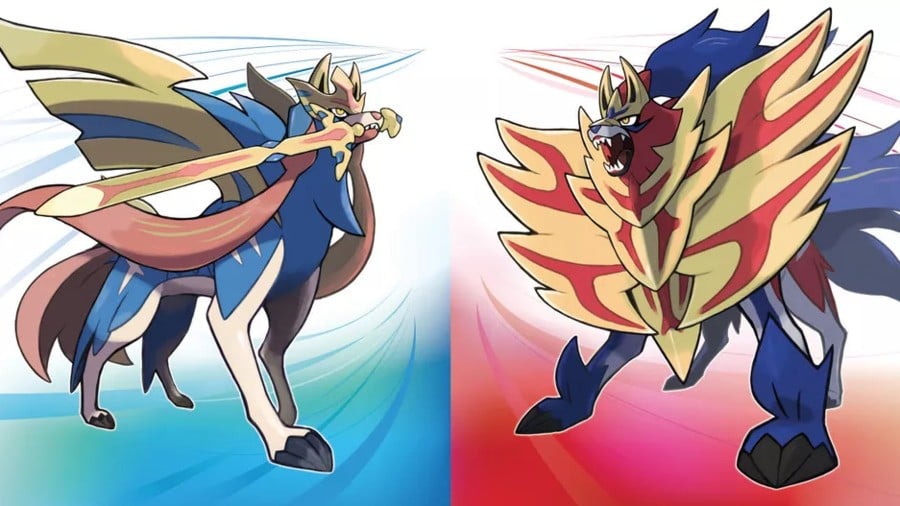 With 2019 well and truly out of the way, it's time to look back at the best-selling games of the year in Nintendo's home country of Japan.
The following list comes from Famitsu's estimated sales tracking data. As you can see, Pokémon Sword and Shield romped home to victory with a whopping 2,988,134 estimated sales. The games achieved this tremendous feat despite only launching in mid-November, selling nearly three million copies in Japan in that time.
Nine of the top ten positions are actually held by Nintendo Switch titles, with Kingdom Hearts III being the sole PS4 game to make the list. The closest challenger to Pokémon was Super Smash Bros. Ultimate which remains the best-selling Switch game of all time in Japan so far - if Pokémon's recent success in Japan continues, however, we imagine that title might be lost fairly soon.
Here's the top ten (thanks, MCV):
Ranking
Platform
Title
Publisher
Release Date
Copies Sold/Year
(Estimated)
Cumulative
Copies Sold
(Estimated)
1
Switch
Pokémon Sword and Shield
The Pokémon Company
11/15/19
2,988,134
2,988,134

2
Switch
Super Smash Bros. Ultimate
Nintendo
12/7/18
1,092,397
3,453,052
3
PS4
Kingdom Hearts III
Square Enix
1/25/19
861,226
861,226
4
Switch
Super Mario Maker 2
Nintendo
6/28/19
800,504
800,504
5
Switch
New Super Mario Bros. U Deluxe
Nintendo
1/11/19
747,589
747,589
6
Switch
Mario Kart 8 Deluxe
Nintendo
4/28/17
628,712
2,659,009
7
Switch
Minecraft
Microsoft Japan
6/21/18
620,894
1,145,939
8
Switch
Luigi's Mansion 3
Nintendo
10/31/19
505,998
505,998
9
Switch
Super Mario Party
Nintendo
10/5/18
498,857
1,263,710
10
Switch
Ring Fit Adventure
Nintendo
10/18/19
495,639
495,639
The Nintendo Switch family of systems had an impressive year on the hardware side of things, too. Combined, the Switch and Switch Lite's 2019 performances saw the system's sales rise by 29% - a direct contrast to the PS4 family of systems' 29% fall.
A very good year indeed, then!