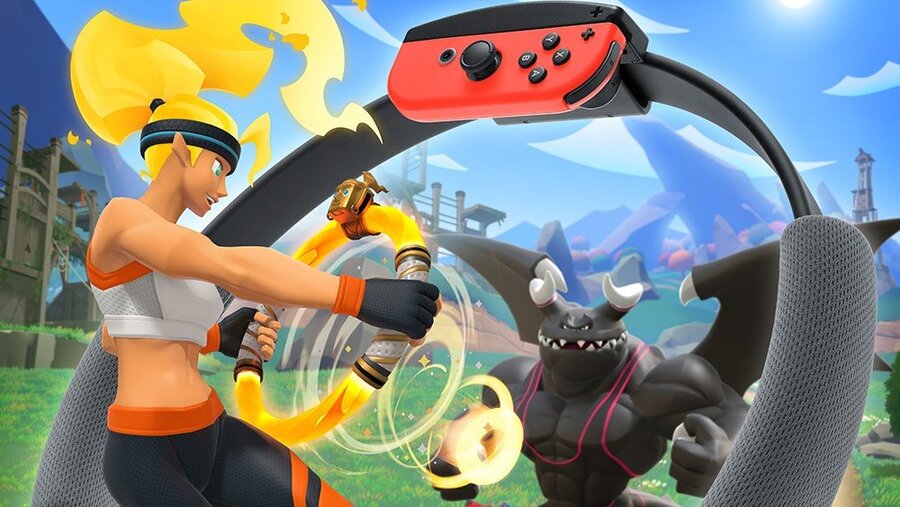 Ring Fit Adventure doesn't look like it'll be slowing down anytime soon – with Nintendo president Shuntaro Furukawa revealing sales have continued to grow since its release on the Switch last October. The game has been particularly popular in East Asia and has rapidly sold out on a number of occasions.
At today's financial results briefing, the president once again apologised on behalf of the Japanese company for the current shortages around the world:
Many consumers are still waiting, and I would like to apologize again for this inconvenience.
While Ring Fit Adventure has taken a bit longer to catch on in certain parts of the globe, its current cumulative sell-through in Japan, North America, and Europe exceeds 1.7 million:
No detailed sell-through information is available for the Asian region, so totals include only the major Japanese/North American/European regions. Currently, cumulative sellthrough has exceeded 1.7 million units.
A lot of Ring Fit Adventure's success in certain regions can be credited to word-of-mouth stories about users losing weight after playing the game for a prolonged period. All of this is somewhat reminiscent of the stories we heard when Fitness Boxing was released.

Have you embraced the fitness lifestyle in Ring Fit Adventure yet? Share your journey in the comments below.
[source nintendo.co.jp]