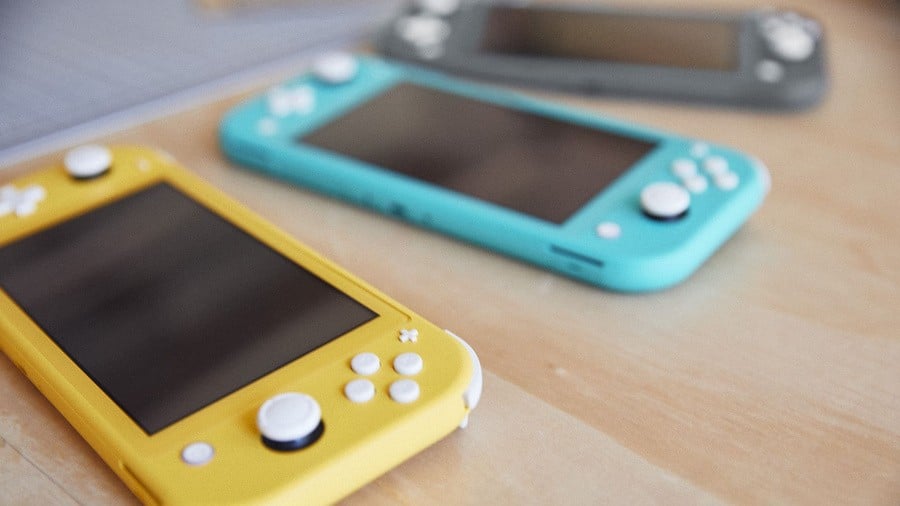 Nintendo has been dominating software and hardware sales around the globe recently, but the real test is expected to be when Sony and Microsoft launch their own next generation of hardware. Both of these new systems are scheduled to arrive later this year, at some point during the holiday season.
So, what kind of an impact will this next generation hardware have on the Switch and its current appeal? During an interview with Nintendo Everything recently, Engine Software Vice President Ruud van de Moosdijk offered some insight, saying how he didn't think it would be a much of a concern, as the Switch "exists in its own dimension" of the video game arena:
In my opinion the Nintendo Switch, like the Wii before, exists in its own dimension of the market and will continue to do well even when the PS5 and the Xbox Series X are released. As so many times before Nintendo's consoles have just their own uniqueness that doesn't depend on having the fastest processor or the largest memory.
As the Vice President explains, there's really no need for Nintendo – or fans – to worry, as it's busy doing its own thing while Sony and Microsoft focus on cutting edge graphics and other fancy things like memory upgrades.
The Vice President even went onto say how he "always" smiled when he heard someone say Nintendo's days are numbered:
That's why I always have to smile when I hear someone say Nintendo is done.
Engine Software has worked on a number of Switch ports in the past, including Ni no Kuni: Wrath Of The White Witch in 2019.
Moosdijk's comments about the Switch doing its own thing are reinforced by the fact Nintendo is all about creating something unique (rather than more of the same), as the former Nintendo of America President Reggie Fils-Aimé explained to IGN last October:
This focus on innovation runs throughout Nintendo and into the disciplines of Sales, Marketing, Operations, even Finance. Everyone challenged themselves to Create Something Unique.
Nintendo's President Shuntaro Furukawa has also previously said the aim is to keep the Switch business running for as long as possible, by releasing a continuous stream of exciting titles and enhancing its digital content and network services. The aim is to extend its lifecycle and maintain sales over a prolonged period:
By continuing to challenge the boundaries of what can be done with Nintendo Switch in different ways than the Wii, we hope to maintain sales over a long lifecycle.
Last year, the Japanese company released the Switch Lite and for some time there's been a rumour about an enhanced 'Pro' model floating around – which could perhaps help remind consumers there are other options when the next-generation systems from Microsoft and Sony arrive.
What do you think, though? Should Nintendo be keeping an eye these next-gen systems, or do you agree with the Engine Software VP and think it can continue to do well by doing its own thing. Tell us in the comments below.
[source nintendoeverything.com]