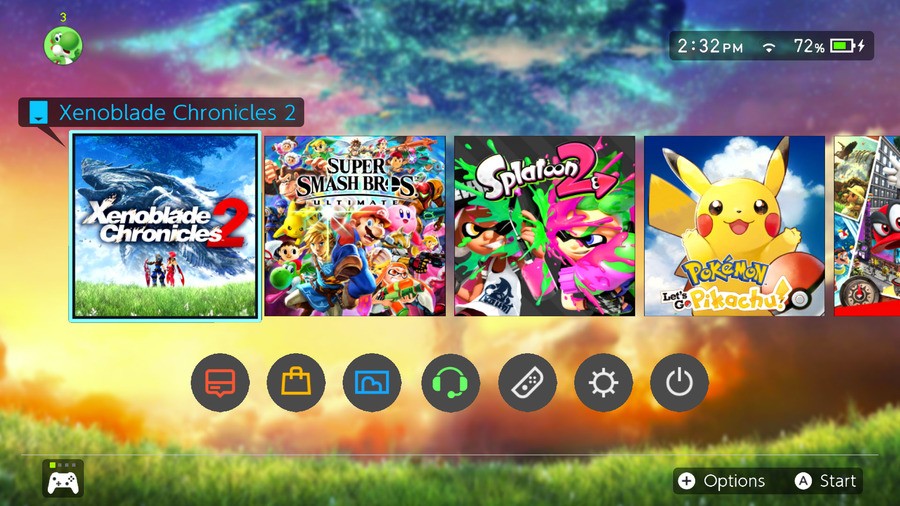 Ever since the Switch first launched back in 2017, we - and a significant number of this site's readers - have been hoping to see an updated user interface. Little things like themes and folders are usually at the top of people's wishlists, and we've stumbled across a fan-made design that ticks pretty much every box we could hope for.
The images you see before you have been created by Twitter user @ActualAero. In their tweet, @ActualAero asks Nintendo to let them help with the Switch's next major update, showing off the designs in the process. We must say, we'd absolutely be up for Nintendo taking some pointers from these mock-ups.
Across the four images, you'll spot a simple, static background (or theme), new avatar icons, a messaging system, and a quick look at how folders could work. It's all very simple stuff and not too far away from what we already have, which makes it all the more believable and desirable.
We've seen more exuberant takes in the past, but we'd argue that this is how Switch should look going forward. The system is currently sitting at Version 9.1.0, so perhaps this could make for a lovely overhaul for Version 10?
Nice work, @ActualAero. Here's hoping!
[source twitter.com]