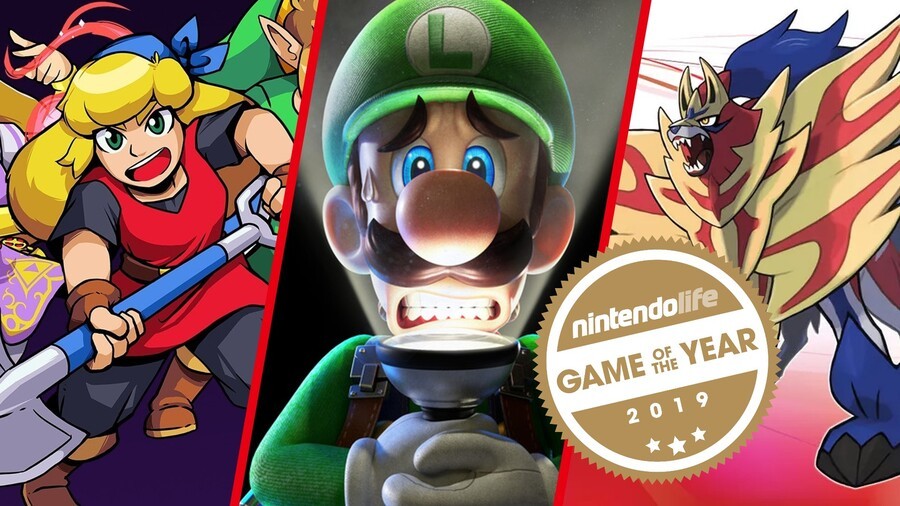 As we look forward to what 2020 holds, it's that time of year to take stock and to look back wistfully on 2019. It's been a busy one, that's for sure, and on reflection it's clear that the past twelve months have been particularly fine ones for Nintendo fans.
But which were the absolute tip-top Nintendo gaming highlights of 2019? Well, the staff and contributors that make up Team Nintendo Life have taken a long hard look at the year's finest releases and come up with the following Top 10 (ish) Switch games of the last 365 days. It involved blood, sweat, tears and an overly complicated Google Doc, but we've made it out the other side having voted for our personal favourites and whittled down the following ranked list of winners.
The reader-voted version of this GOTY 2019 (coming tomorrow) list goes up to a whopping 50 games and will obviously feature many of the titles bubbling under on this staff list, so be sure to check that out to get a look at the other great games released in 2019, ranked according to Nintendo Life readers. This here, though, is our personal Top 10 games for Nintendo Switch in 2019.
We start, naturally, at number 11. Why? Well, we simply had to squeeze in at least one of the great games bubbling under the top 10...