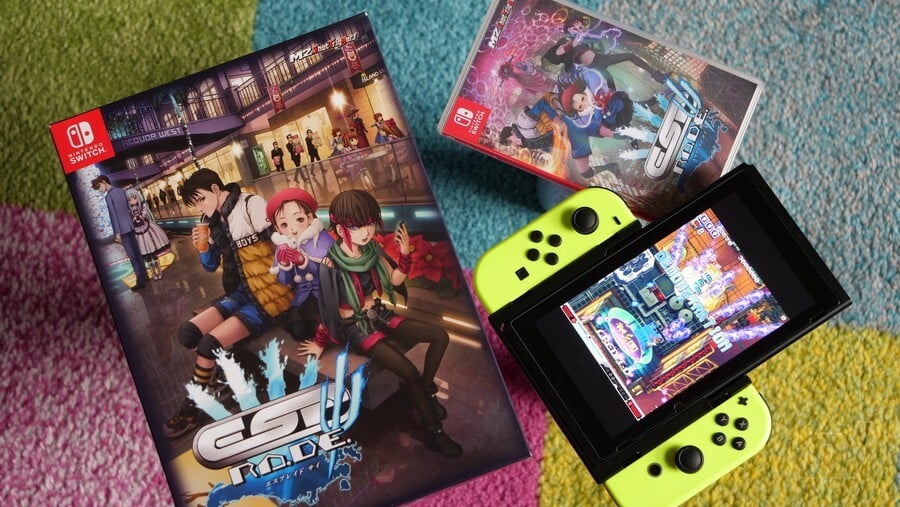 Christmas might be just around the corner but we've been deemed good enough to open one of our presents early – and it's the swanky limited edition package for Cave's legendary shooter ESP Ra.De., which launched in Japan on Switch and PS4 on December 19th.
A collaborative effort between emulation masters M2 and the game's original creator, Junya Inoue, ESP Ra.De. Psi contains a perfect port of the original 1998 arcade game, as well as a version with remastered visuals, new gameplay modes and fresh voiceover work. And yes, it has a TATE mode so you can use it with the Flip Grip. Sing hosanna!
This strictly limited version comes with a gorgeous 100-page art book, a CD soundtrack, two sheets of stickers and a set of handy instruction cards (well, handy if you can read Japanese, that is). The version we got even came with a bonus tips booklet (again, all in Japanese, but still).
There's no word on whether or not ESP Ra.De. Psi will make it to the west, and even if it does, we'd be stunned if it got the same limited edition treatment as we've seen here. If you like what you see, you'd better head over to your favourite importer as quickly as possible, as these aren't going to hang around. Alternatively, you can pick up the standard version too – which should be more abundant.