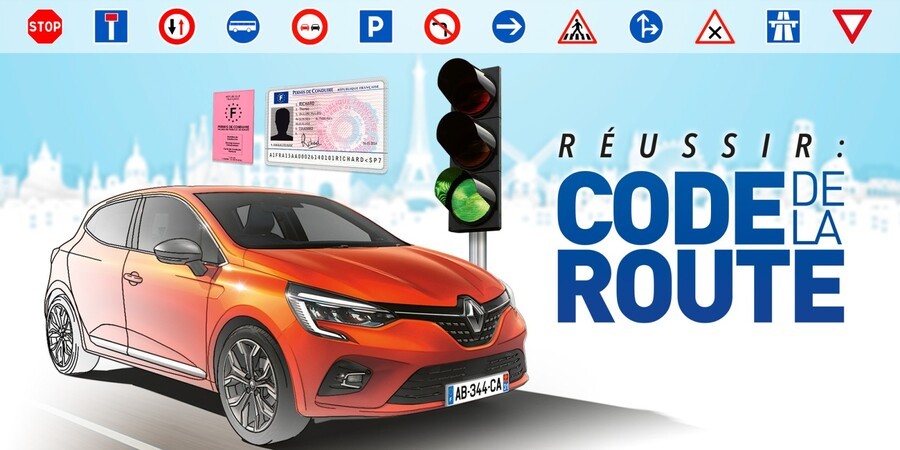 How's your knowledge of the French Highway Code? If it's anything like ours (or, indeed, our French), it could do with a brush up. Fortunately, today help is at hand on your Nintendo Switch thanks to Anuman Interactive and Réussir : Code de la Route.
Reminding us of the huge volume of instructional Nintendo DS software that appeared on shop shelves in that console's heyday, for a mere £26.99 you and up to four friends can compete to see who's mastered their road safety and who's got some gaping blind spots... in French. That's an important point to remember! Here are some more details from the game's page on Nintendo UK's site:
- Up to 4 players on the same screen: challenge your friends and family on their road safety skills!
- Exclusive minigames: aim for the highest score in Survival Mode and learn to recognise shapes and icons with the Road Signs Game
- 3200 questions/answers fully voiced in French, covering every official topic and more. More than 100 complete lessons and 130 levels from easiest to hardest difficulty, to be prepared for every situation.
- Custom experience: monitor your progress with the individual player profile. - - - Discover your complete results, work on your weak points and unlock trophies as you improve!
- Full compliance with the French Highway Code, featuring an Exam Mode recreating the exact conditions of the real exam. All content created by licensed road safety specialists.
We imagine there's some considerable crossover with the UK Highway Code and the US equivalent, although once again, you're out of luck if you don't speak French. The small print on the website is also worth noting:
French language only. This product is based on the French Highway Code. As a result, the game content may not be fully adapted for road regulations outside of the French territory.
If you don't speak French, perhaps now's the time to learn! It's a beautiful language and it'll make you sound at least 50% sexier. That is unless you're British and absolutely mangling the language with your uncouth accent. We like to think it's endearing, but it's almost certainly not.
Hey, Jean-Luc Picard is French and he's possibly the most British Frenchman ever! Let us know if you'll be brushing up on the basics with a wee (or should that be 'oui'?) comment below.