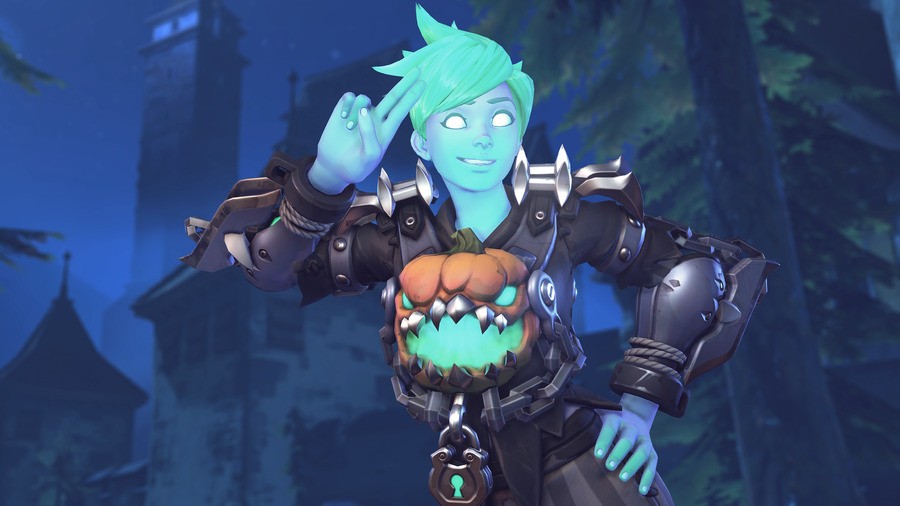 The team-based hero shooter Overwatch is now out on the Switch and while the Nintendo Store launch for the game has been cancelled by Blizzard, it's still business as usual in terms of in-game events.
To kick-off the title's launch on the Switch, Nintendo players will be able to participate in Halloween Terror 2019. This annual event allows you to join in on Junkenstein's Revenge and mow down mobs of enemies with other players online – from now until 4th November.
Longtime Overwatch players will notice various new Halloween cosmetics – including five legendary skins, three epic skins, new emotes, player icons, sprays and voice lines. View the video below to see each one.
There'll also be weekly challenges to participate in while this event is on – allowing you to unlock "limited-time" rewards if you win nine games. One of these rewards includes a special Legendary Demon Hunter Sombra skin.