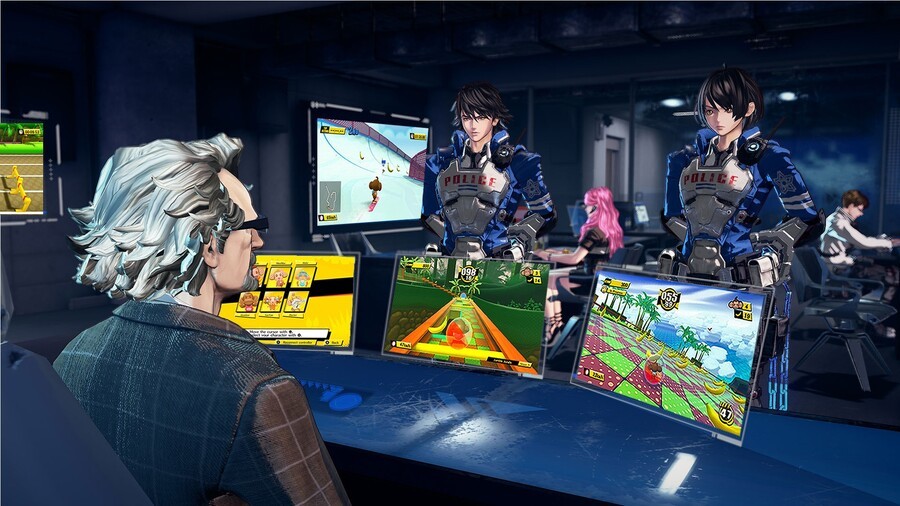 Yesterday saw the release of Super Monkey Ball: Banana Blitz HD on the Nintendo Switch. The game is a remake of the 2006 Wii launch exclusive and comes with enhanced graphics and two brand-new modes.
In charge of this remake was the director and producer Masao Shirosaki. He's been doing the press rounds recently to help promote the high-definition release, and during an interview with The Hollywood Reporter (thanks, GoNintendo) he revealed how his former schoolmate's latest work had inspired him to continue improving:
Another game would be Astral Chain. I played it because the director, Takahisa Taura, happens to be a former schoolmate of mine, but it was a well-made, fun, solid action game. His work inspires me to continue to improve my own.
Astral Chain is easily one of the best games released on Nintendo's hybrid device so far this year, so it's always great to hear when it gets recognised within the industry – even if all of the praise is coming from the Monkey Ball director.
Funnily enough, Takahisa Taura was heavily influenced by a number of games himself when working on Astral Chain.
In a video dating back to August, he mentioned how Legion fighting alongside the player was possibly an idea borrowed from the Pokémon series. And on a separate occasion, he compared the task of cleaning up red matter to collecting coins in Mario.
What are your thoughts about industry figures drawing inspiration from other games? Leave a comment below.
[source hollywoodreporter.com]